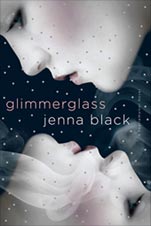 Double contest day! Over at
Bitten By Books
Jenna Black will be stopping by to promote her debut YA book,
Glimmerglass
! It's on my TBR pile and I can't wait to read it! Contest starts at
12pm Central
! Same as the other contests, where there's an interview of some kind and then you can ask questions.
Then at
3pm Centra
l Keri Arthur will be by to promote
Moon Sworn
the last Riley book! I'm really excited about this one. My friends have told me it was really good and had a good ending. Can't wait! See you at
BBB
!