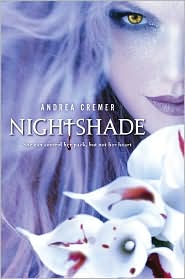 HAPPY RELEASE DAY ANDREA!!
Today is the OFFICIAL release day for Andrea Cremer's debut
Nightshade
! A high anticipated read! And it was definitely a
GREAT
read! Took me forever to get a copy but it was well worth the wait! Now I am dying to read
Wolfsbane
!
Be sure to head out today or later this week to buy yourselves a copy!!