Time for more fun with That's a Fact Jack: A Collection of Utterly Useless Information [Updated] by Harry Bright and Jakob Anser! We're making some headway into this little book of nonsense! This week's facts are some more shockers!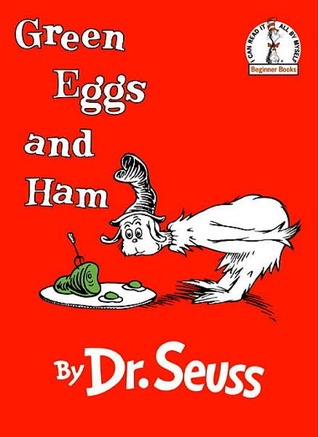 "Dr. Seuss wrote Green Eggs and Ham after his editor challenged him to produce a book using fewer than 50 different words. The words are: a, am, and, everywhere, are, be, boat, box, car, could, dark, do, eat, eggs, fox, goat, green, ham, here, house, I, if, in, let, like, may, me, mouse, not, on, or, rain, Sam,say, see, so, thank, that, the, them, there, they, train, tree, try, will, with, would, you."
That was pretty surprising, but makes sense it repeats itself a lot! LOL! Never knew it was just 50!
"The first chapter of Joseph Heller's Catch-22 was published in the quarterly literary magazine New World Writing #7 in 1955 under the title 'Catch-18'. The same issue carried a chapter from Jack Kerouac's 'On the Road', published under a pseudonym."
Did not know this at all!