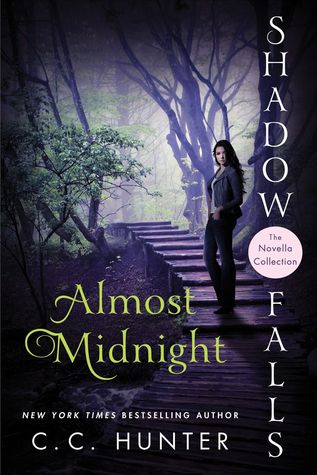 Almost Midnight is just around the corner, and while it may be a compilation of most of C.C. Hunter's Shadow Falls novellas, there will also be a BRAND NEW NOVELLA featuring Fredericka!!!
Ferdericka will star in her own novella, Fierce! And since I still need to read one of the stories in here, I am definitely buying a copy! Plus it has FIERCE!!!
But what will happen in Fierce? C.C. has the scoop on that!
Someone Fredericka cares about isn't someone she should trust.

Someone from Fredericka's past shows up and brings with her painful memories Fredericka would rather not face.

Weird and scary crap keeps happening at the falls.

Ghosts happen.

Fredericka finally feels like she's part of the Shadow Falls Teams.

A certain kick-butt vampire turns out to be someone Fredericka not only can trust, but likes.

Fredericka gets a firm talking to from Burnett.

A murderer is brought to justice and to his knees thanks to Fredericka.

Love happens.
Almost Midnight releases February 2, 2016