Here are the rules:

1. Grab your current read
2. Open to a page
3. Pick out 2 lines that are SPOILER FREE
4. Name the title, author, etc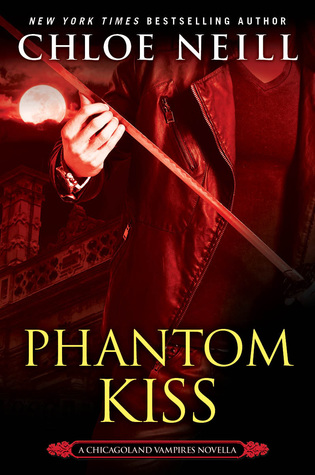 "Then Ethan extracted the black padfolio Robin had used when they'd first arrived at the house.





'Receipts,' Ethan said, taking out the pile of papers stuffed into its inner pocket. 'Starbucks. Giordano's. Superdawg.'





'At least they have good taste,' Mallory said.

"

Kindle loc. 78%

*
*
This quote comes from the eARC, therefore it and its location are not final.
TITLE: Phantom Kiss
AUTHOR:

Chloe Neill
PUBLISHER:
Pengu

in Random House
GENRE:
Urban Fantasy
RELEASE DATE:
January 17, 2017
Top Ten Tuesday is an original feature/weekly meme created at The Broke and the Bookish. This feature was created because we are particularly fond of lists here at The Broke and the Bookish. We'd love to share our lists with other bookish folks and would LOVE to see your top ten lists!

Each week we will post a new Top Ten list that one of our bloggers here at The Broke and the Bookish will answer. Everyone is welcome to join. All we ask is that you link back to The Broke and the Bookish on your own Top Ten Tuesday post AND add your name to the Linky widget so that everyone can check out other bloggers lists! If you don't have a blog, just post your answers as a comment. Have fun with it! It's a fun way to get to know your fellow bloggers.
This week's topic is:
Top Ten Books I'm Looking Forward To For The First Half Of 2017
10.

CARAVAL

by Stephanie Garber

--

I actually got this one at BEA, but since my friend who was SUPER excited for it, didn't, I gave it to her instead! I don't regret it because I knew how badly she wanted to read it. Now that I've heard what it's about, I'm excited for it too! And my wait (upon getting excited) was much more bearable than hers! ;)
9.

THE TURN

by Kim Harrison

--

a Hollows prequel book? YES PLEASE!!!
8.

100 HOURS

by Rachel Vincent

--

sooo cannot wait for this one! I LOVE Rachel's books!!!
7.

NIGHT MAGIC

by Jenna Black

--

with the way

Nightstruck

ended I am in DESPERATE need of this one ASAP!!! But my wait will be until May...unless Netgalley gets it again...and I get approved again! Fingers crossed!
6.

BRAVE NEW GIRL

by Rachel Vincent

--

yes! 2 Rachel Vincent releases in the beginning of the year!!
5.

TILL DEATH

by Jennifer L. Armentrout

--

an adult thriller by one of my most favorite authors ever?! Hell yes!!!
4.

BLADE BOUND

by Chloe Neill

--

the last Chicagoland Vampires novel!! Sob! I am not ready for this! But I am sooo ready to see how it all ends!! And then prepare for the spinoff!! YAY!
3.

DREAM FALL

by Amy Plum

--

I couldn't get into her first series but I find this one to sound verrrry interesting! Definitely want to give this one a try!
2.

SPECTACLE

by Rachel Vincent

--

yes, Rachel Vincent has 3 releases in the first half of the year!! This is incredible!!!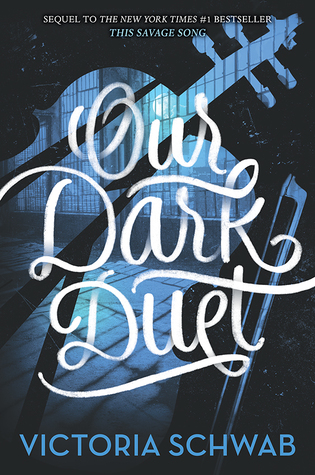 1.

OUR DARK DUET

by Victoria Schwab

--

I broke my duology rule with this one! I told myself, from now on...we'd binge duologies. You see how well that worked out! LOL! Definitely cannot wait to see how things end here!