This is a weekly blog meme hosted by Parajunkee's View and Alison Can Read.

Here are the general rules to Follow Friday:
1. Follow the Follow My Book Blog Friday Hosts and any one else you want to follow on the list
2. Follow our Featured Bloggers
3. Put your Blog name & URL in the Linky thing.
4. Grab the button up there and place it in a post, this post is for people to find a place to say hi in your comments
5. Follow Follow Follow as many as you can
6. If someone comments and says they are following you, be a dear and follow back. Spread the Love...and the followers
7. If you want to show the link list, just follow the link below the entries and copy and paste it within your post!
8. If your new to the follow Friday hop, comment and let me know, so I can stop by and check out your blog!
This week's question is:
Pick three book characters... Kiss? Marry? Kill?

- Suggested by Watcha Reading?
MY ANSWER:

Well...in a way all three could be answered with one character, though not so literally with the "kill" part! And that character naturally, is Daemon! ;)
But to actually answer said question, let's pick three others, 1 for each "task"!
KISS: Bones from Jeaniene Frost's Night Huntress Series
chose this international cover, because Bones is on it! Being a former "playboy" Bones will be oh so very savvy in his kissing. It would be a crime not to kiss him! LOL!
MARRY: Reyes from the Charley Davidson series by Darynda Jones: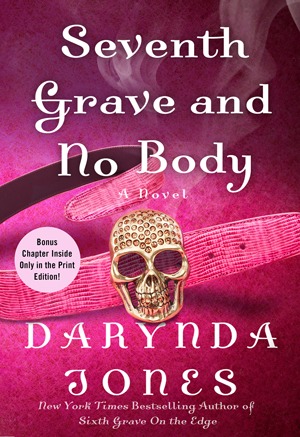 Besides being Death, Reyes is hotness personified! LOL! I love his relationship with Charley, so I guess I'd have to be Charley myself in order to feel right about marrying him! LOL!
KILL: Malone from Rachel Vincent's Shifters series

(NOTE: If you haven't read this series yet, which you should have by now ;) then be aware there are HUGE spoilers coming after the picture!!!)
Yeah, after Prey...after losing Ethan, I wanted that dirty rotten bastard Malone dead!!! I never felt so vengeful and hateful before. But I wanted Malone to suffer the worst kind of death imaginable. I was just glad that all was justified by the series end! Though, still...I wish I could've pulled the theoretical trigger! ;)