Here are the rules:

1. Grab your current read
2. Open to a page
3. Pick out 2 lines that are SPOILER FREE
4. Name the title, author, etc
"'Even before Dorothy came back and turned everyone evil,' she said in a stage whisper, cupping her palm to her mouth. 'the Scarecrow was always a bit of a dick.'"

p. 217
















TITLE: The Wicked Will Rise
AUTHOR:

Danielle Paige
PUBLISHER:
HarperCollins
GENRE:
Fantasy YA--I feel like that's a good description.
RELEASE DATE:
March 31, 2015
Top Ten Tuesday is an original feature/weekly meme created at The Broke and the Bookish. This feature was created because we are particularly fond of lists here at The Broke and the Bookish. We'd love to share our lists with other bookish folks and would LOVE to see your top ten lists!

Each week we will post a new Top Ten list that one of our bloggers here at The Broke and the Bookish will answer. Everyone is welcome to join. All we ask is that you link back to The Broke and the Bookish on your own Top Ten Tuesday post AND add your name to the Linky widget so that everyone can check out other bloggers lists! If you don't have a blog, just post your answers as a comment. Have fun with it! It's a fun way to get to know your fellow bloggers.
This week's topic is:
Halloween themed freebie--Top Ten Scary Books!!
1.

SLASHER GIRLS & MONSTER BOYS

by Multiple Authors

--

t

his was a pretty creepy anthology! I really enjoyed it! It's actually in my Spooktacular Giveaway too!
2.

TEN

by Gretchen McNeil

--

I know not everyone liked this one, but I did. And it's creepy in that real life way. You know, you're stuck on an island and some psycho is killing everyone. Scary! LOL.
3.

3:59

by Gretchen McNeil

--

she's amazing at scary creepy books! This one involved doppelgangers and that's kinda terrifying itself! Especially when everyone you know thinks you're the monster and the monster is the real you!!
4.

ANNA DRESSED IN BLOOD

by Kendare Blake

--

totally creepy! The title alone gives you chills!! The perfect creepy ghost story!
5.

SWERVE

by Vicki Pettersson

--a

nother real life creepy story! A woman doing the bidding of the psychopath who's holding her fiance hostage!
6.

THE DEAD HOUSE

by Dawn Kurtagich

--

a totally bizarre (in a GOOD way!) and creepy read! Kind of involving multiple personalities and a totally separate lingering evil. This was a twisted read, yet spooky and delightful!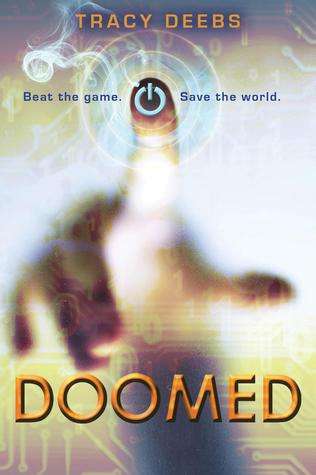 7. DOOMED by Tracy Deebs--

one of my previous Spooktacular giveaways because this read scared me so bad! And it's not that it's a "scary" read. But it was scary because this dude pretty much brings about an end of the world scenario and he did it using our technology. So yeah. SCARY!!!
8.

DARK SHIMMER

by Donna Jo Napoli

--

this one sounded creepy in that Gothic horror sense! Totally can't wait to read it!
9.

BLOOD AND SALT

by Kim Liggett

--

been hearing all sorts of good things on this one! Especially its creepy level!
10.

DIARY OF A HAUNTING

by M. Verano

--

read good things about this one too! Sounds like a creepy good read! The cover alone can give me nightmares! LOL!