Here are the rules:

1. Grab your current read
2. Open to a page
3. Pick out 2 lines that are SPOILER FREE
4. Name the title, author, etc
"'The baobhan sidhe.' It sounded like ban-she, but I knew he couldn't be right. Banshees were supposed to be ghastly, ghostly women who floated outside of old castles warning occupants of imminent death. So said Scooby Doo." p 78* (kindle page)



*Comes from the ARC version, therefore the quote and its page number may have been changed.




TITLE: Battle for Blood
AUTHOR:

Lucienne Diver
PUBLISHER: Samhain Publishing, Ltd.
GENRE: Urban Fantasy
RELEASE DATE: September 16, 2014
Top Ten Tuesday is an original feature/weekly meme created at The Broke and the Bookish. This feature was created because we are particularly fond of lists here at The Broke and the Bookish. We'd love to share our lists with other bookish folks and would LOVE to see your top ten lists!

Each week we will post a new Top Ten list that one of our bloggers here at The Broke and the Bookish will answer. Everyone is welcome to join. All we ask is that you link back to The Broke and the Bookish on your own Top Ten Tuesday post AND add your name to the Linky widget so that everyone can check out other bloggers lists! If you don't have a blog, just post your answers as a comment. Have fun with it! It's a fun way to get to know your fellow bloggers.
This week's topic is:
Top Ten Books or Series I Want To Reread
1. Study Trilogy by Maria V. Snyder--

yes I'd want to reread this whole trilogy-soon-to-be-more series! Loved it and just can't wait for more!
2. Crave Duology by Laura J. Burns & Melinda Metz--

a duology I can just vaguely remember really enjoying! More vampires but I liked the way these authors wrote them! Had a great love story too!
3. Old Magic by Marianne Curley--

a standalone but one of my all time faves! I did reread this one a bit during my teen years but would love to have time to read it again!
4. Fever Series by Karen Marie Moning--

love this series! So naturally I'd reread it again if I could! Still need to read

Iced

though!
5. Night Huntress Series by Jeaniene Frost--

adored this series! Fell soooo in love with all the characters, the storyline...yeah, I'd definitely reread it if I had time!
6. Shifters Series by Rachel Vincent--

another incredible series! This one brought along soooo many emotions! I'd relive them all again and not have any pesky waiting in between in a heartbeat!
7.

The Forbidden Game Trilogy

by L.J. Smith

--loved this series! This was my first L.J. Smith read! Found this before I did Vampire Diaries. Loved it!
8.

The Gardella Vampire Chronicles

by Colleen Gleason

--

another series I really loved! Probably my first paranormal historical fiction series I read! And loved! It was soooo awesome! I was happy to see a spinoff, but so far it kind of stalled out with just 1 book. Hoping for more though!
9.

Lux Series

by Jennifer L. Armentrout

--

Daemon from the beginning? Need I say more? Though he was a jerk in the first one, but I still laugh out loud when Katy dumped the spaghetti on his head! Never gets old!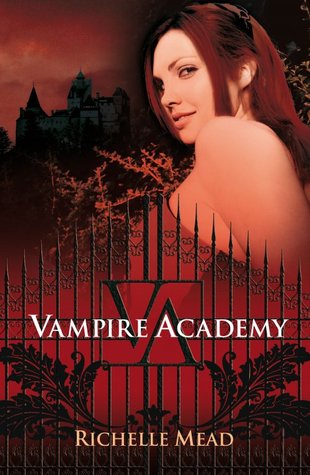 10.

Vampire Academy Series

by Richelle Mead

--yes let's reread this series from the beginning nonstop! No tortuous waiting between books! I mean really, after Shadow's Kiss I about died after each end until the final book!