Waiting on Wednesday is a weekly blog post by Jill over at Breaking the Spine, that spotlights releases we're eagerly awaiting.
Would you risk your life to save your best friend?
Julia did. When a paroled predator attacked Liv in the woods, Julia fought back and got caught. Liv ran, leaving Julia in the woods for a terrifying 48 hours that she remembers only in flashbacks. One year later, Liv seems bent on self-destruction, starving herself, doing drugs, and hooking up with a violent new boyfriend. A dead girl turns up in those same woods, and Julia's memories resurface alongside clues unearthed by an ambitious reporter that link the girl to Julia's abductor. As the devastating truth becomes clear, Julia realizes that after the woods was just the beginning.





This is one I recently added to my wishlist--a hint to my OTSPSecretSister should she be reading! ;) I think this one sounds like a creepy/eerie mystery and I do enjoy those on occasion. For they are like my "creature" reads, except the "creature/monster" is human! Cure the dramatic music!!
TITLE: After the Woods
AUTHOR:

Kim Savage
PUBLISHER:
Farrar, Straus and Giroux
GENRE:
Thriller/Mystery YA
RELEASE DATE:
February 23, 2016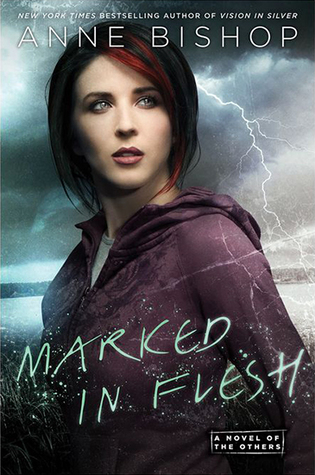 For centuries, the Others and humans have lived side by side in uneasy peace. But when humankind oversteps its bounds, the Others will have to decide how much humanity they're willing to tolerate—both within themselves and within their community...

Since the Others allied themselves with the cassandra sangue, the fragile yet powerful human blood prophets who were being exploited by their own kind, the delicate dynamic between humans and Others changed. Some, like Simon Wolfgard, wolf shifter and leader of the Lakeside Courtyard, and blood prophet Meg Corbyn, see the new, closer companionship as beneficial—both personally and practically.

But not everyone is convinced. A group of radical humans is seeking to usurp land through a series of violent attacks on the Others. What they don't realize is that there are older and more dangerous forces than shifters and vampires protecting the land that belongs to the Others—and those forces are willing to do whatever is necessary to protect what is theirs…
I am sooo behind in this series. Behind in as I only read book 1! But I loved it! And now look! Meg's hair is getting longer!! And she still has short hair on book 2!!! I need to get caught up asap!!
TITLE: Marked in Flesh
AUTHOR:

Anne Bishop
PUBLISHER:
Penguin/Roc
GENRE:
Urban Fantasy
RELEASE DATE:
March 8, 2016