So I got a post idea from one of my fellow blogger friends, Alyssa at The Eater of Books! Awhile back she posted about her favorite "old" YA Books and I thought, I am all over this topic! LOL!
My Favorite Older YA Books!
A long, long time ago, when I was but a preteen I was craving paranormal books! And in this time of YA, paranormal was scarce. I call these The Dark Ages. It was a very sad time for me as a reader. But the upside was that I did discover a good handful of amazing Paranormal YA books! They're what I call early Paranormal YA for they were among the first of their kind! Again, this is just my reasoning for it! I've talked about a few of these before, but this time will be a nice compilation of them all!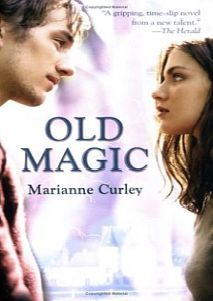 Old Magic by Marianne Curley, probably my first witchy/magical and time traveling kind of read! And it was awesome!! I re-read this one sooo many times because when there's a lack of Paranormal YA books, you simply re-read the ones you do have a few times!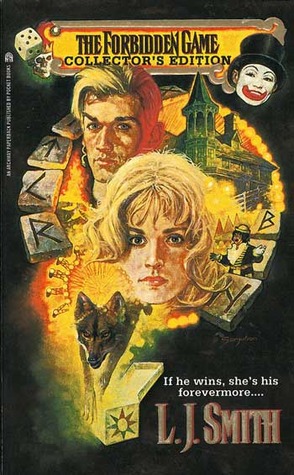 The Forbidden Game trilogy by L.J. Smith, I actually read this series before I did The Vampire Diaries. It's amazing what you could find at Borders 10 years after its initial publication date! This one involved a girl and her friends who are literally sucked into a game where they must overcome their worst fears. The one ruling the game is Julian and he will do anything to make Jenny, our heroine, his! There was a lot of mystery and sometimes frightful times in this series. Though I was a bit shattered by the end! I thought I heard L.J. once considered adding another installment but I don't think it ever went anywhere, tragically!
So after reading The Forbidden Game, I learned L.J. Smith also had a vampire series called The Vampire Diaries! And its first original four novels were amazing!! Basically what you would expect two vampire brothers fighting over the same girl, but there was more to it from what I recall. And it was wayyy different than the show! I'd even go so far as to recommend reading the first three newer books as those were written by the real L.J. Smith, the ones that came after was a ghostwriter or whatever you call it because there was apparently issues with where L.J. was taking her story and the publisher didn't like it so I guess they had rights to her story. I was never really clear on that, but needless to say I never read past what L.J. actually wrote! And just so we're clear, this was pre-Twilight folks! I cringed when I heard people say that Vampire Diaries was trying to be like Twilight!
Demon in My View by Amelia Atwater-Rhodes was the book that started my vampire obsession as you all may know! It didn't hurt at all that the heroine was named Jessica! Lol! Plus you had a dark hero trope with Aubrey and I looooved that vamp! He was my first vampire crush! I read this one dozens of times!!
Blood and Chocolate by Annette Curtis-Klause had to be my first werewolf book! While there was very little Paranormal YA in my teens, I will say I struck gold with every title I found! This was your typical weregirl falls in love with human boy and the problems that come from that! Add to the fact that we have a jealous ex-werewolf boyfriend, a series of wolfish murders, and a pack Alpha who's also gunning for your heart and body, it made for one intense and incredible read!!
The Mediator series by Jenny Carroll aka Meg Cabot. This was also the first series that I read where I learned an author can write under another name. I was young and un-knowledgeable at the time! Lol. This was also my first "ghost" series! And ohhh how I loved it!! As I look back on it now, Suze has a lot in common with Veronica Mars in the personality department! She can see and talk to ghosts and when she learns her new bedroom is haunted by a hot cowboy ghost, well things get complicated!! There are a total of 7 glorious books in this series with the seventh one featuring Suze as a young adult. It was pure gold!!!
The Wereling trilogy by Stephen Cole isn't one that's as popular as others. It's older. It's a werewolf series obviously featuring a teenage boy who's life is thrown into chaos when a family turns him into a werewolf for the purpose of mating with their teenage daughter (that is if I am recalling everything right! It's been several years since I read it)! It's kind of an action packed series and filled with suspense because it's not long before the two teens are on the run from her family because, you know, they're psycho! Lol! Though the physical copies may be hard to find, they're still available in ebook format, should they spark an interest!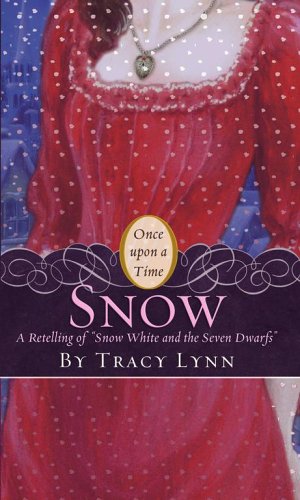 And the final series I will discuss, is the Once Upon a Time series! This series you guys was one of the early renderings of retold fairy tales! We're all loving the different kinds of twists we've seen by Marissa Meyer and the rest because there are quite a few now! But this was like literally, the first! Pretty sure! The first I ever saw! There were 19 books according to Goodreads. Since all these books, this series included, were found by browsing shelves, you can bet it was before blogging and Goodreads were ever around! So trying to find out about new releases was basically done by scanning the shelves! I think I read about half of them in my teens. I didn't really know the series was being added to until a few years back! But Snow by Tracy Lynn was my absolute favorite! I re-read a few times as well! You may or may not already know, but Tracy Lynn is actually Liz Braswell. I know a lot of readers struggled with her Twisted Tales from the Disney line, but this book here you guys? Freaking awesome!! Now it was written in 2006, so you know, YA wasn't as intense back then as it is now. So think of that time if you can remember 11 years ago, dear God I am getting old! I re-read this one quite a bit because I just loved it! What was awesome about this series was it still had that old-timey fairy tale kind of feel! You can recognize the fairy tale you're reading, but it's not quite the same ending you might expect! Like in Snow, instead of 7 dwarves, it's 7 half animal, half human people! It's twisted and all sorts of amazing!
And those are the top YA books that come to mind when I think of "older" Paranormal YA books. I still have a lot of L.J.'s Nightworld and Dark Visions books in my TBR pile that I need to read. Bought those back in the Borders closing sales. Can pretty much say that all these books were bought at Borders or Waldenbooks too! Lol! Remember for the fifth and sixth Mediator books when I found them, it was a complete surprise! And I happily skipped to the registers without even reading what it was about, since much of my time was spent at Borders pulling out each individual book (practically) as I looked for a book that caught my interest!
So after that long winded post, if you've stuck through this all to the end, what are some older YA books you've read and loved that were the stepping stones to what you read now?