Stacking The Shelves is all about sharing the books you are adding to your shelves, may it be physical or virtual. This means you can include books you buy in physical store or online, books you borrow from friends or the library, review books, gifts and of course ebooks!
I thought I would go ahead and use the new logo since we have an extra host added to the mix! It was a nice quiet week in the bookish world for me, so my TBR pile was pretty happy about that! LOL! I've been worrying that my closet shelf is getting too heavy with books, so I decided to remove the "international" editions from it. I have a pretty big stack on my floor. Now I just need to find a box to store them in temporarily until I get more bookcases! LOL!
Here's what I bought this week: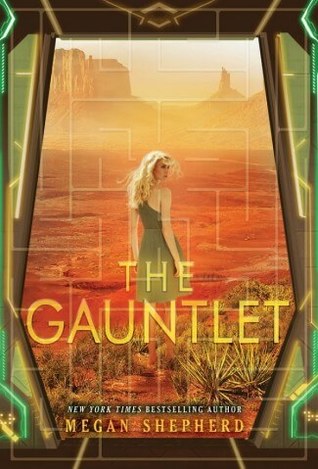 The Gauntlet by Megan Shepherd--

now I can finally binge the series!!
For review from the publisher I received:
THANK YOU Simon & Schuster Books for Young Readers & Netgalley!
Then I received some more preorder swag! This time from Victoria Scott!
And then I got a surprise in the mail from my credit card company because I apparently lost track of where I was at point-wise!
So that was my week! What did you all get?