Here are the rules:

1. Grab your current read
2. Open to a page
3. Pick out 2 lines that are SPOILER FREE
4. Name the title, author, etc.
I can never pass up a bookish teaser!! This one comes from Lyra's point of view, obviously based on the first word! ;)
"Lyra had fallen in love with reading during the brief period of time when Dr. O'Donnell had been at Haven, which she now thought of as the best months of her life. When Lyra read, it was as if a series of small windows opened in the back of her mind, flooding her with light and fresh air and visions of other places, other lives, other, period." p 7
TITLE: Replica
AUTHOR:

Lauren Oliver
PUBLISHER:
HaperCollins
GENRE:
Sci-Fi YA
RELEASE DATE:
October 4, 2016
Top Ten Tuesday is an original feature/weekly meme created at The Broke and the Bookish. This feature was created because we are particularly fond of lists here at The Broke and the Bookish. We'd love to share our lists with other bookish folks and would LOVE to see your top ten lists!

Each week we will post a new Top Ten list that one of our bloggers here at The Broke and the Bookish will answer. Everyone is welcome to join. All we ask is that you link back to The Broke and the Bookish on your own Top Ten Tuesday post AND add your name to the Linky widget so that everyone can check out other bloggers lists! If you don't have a blog, just post your answers as a comment. Have fun with it! It's a fun way to get to know your fellow bloggers.
This week's topic is: Mother's Day Related Freebie: Top 10 Moms from Books!
**talk about hard!! Parents are usually absent in nearly every book I've read be it YA or adult! :D
10.

JANINE HATHAWAY

--

maybe she didn't always show it in an obvious way, but you gotta admit Janine was a pretty cool mom in the end!
9.

JUSTINIA CRAWFORD

--a

nother mother who shows her love in a different way, but omg was she hilarious as the series went on!!
8.

KELLIE SWARTZ

--K

aty truly had a great mom! Real down to earth kind of mom! I loved her!
7.

RILEY JENSON

--

okay this one isn't necessarily her series and as it's been sooo long since I've read this one and Riley's series I can't remember if she had kids, but she did help raise Risa. She was Aunt Riley, I remember that much! And Riley was a freaking awesome aunt!
6.

ALEXIA MACCON

--

another book I still need to read, but again, Alexia was amazing, so she's gotta be a terrific mom as well! Though I do recall she had help with raising her daughter with her vampire friend in order to protect little Prudence!
5.

KAREN GREENE

--

though she wasn't there long, Evie's mom was really great! I loved her and her strength as well!
4.

ELENA MICHAELS

--

Let's face it, Elena is just one of the coolest moms ever!
3.

EVE LEVINE

--

another Otherworld mom! While Eve may have her faults, motherhood was never one of them! The way she fought to protect Savannah in nearly everything (if I recall) she did makes up for the rest [that had nothing to do with hurting her daughter]!
2.

LILY POTTER

--

though we never got to see her in motherhood action, her final act of sacrificing herself for baby Harry ranks her pretty high on best moms list!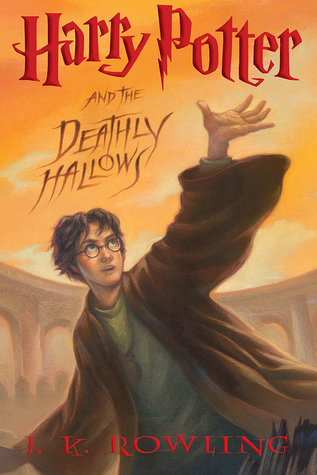 1.

MOLLY WEASLEY

--
of course! Not only was she an amazing mom to her kids, but the way she so easily and without thought included Harry into her brood was so endearing!! She was one of the most awesome moms I've ever read about!