This weekly meme is hosted by Tynga's Reviews.

Stacking The Shelves is all about the books we are adding to our shelves each week, sharing with you our excitement for our newest titles and maybe have you discover a new book in the process!
It's the calm after the storm of mega hauls!! This week was a very calm week of book getting which was nice! Gives me a chance to scurry around and play catch up!
Anyway, here's what I got: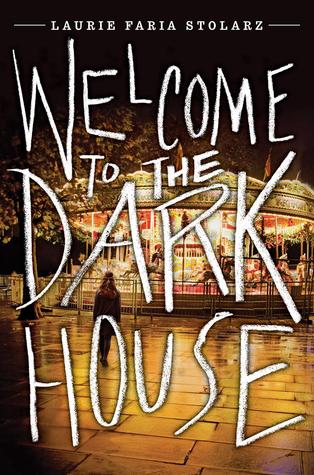 Then I received the prize I won from Gretchen McNeil's Twitter chat promoting The Third Twin:
A mini poster--

got a little mangled in travel :(
and the coolest socks ever with the Library return date card print!
Then I also won a swag prize pack from the Dark Debt Blog Tour! This was won from Nomi's Paranormal Palace!
I got a Cadogan House Tote!
the ever important I Survive Hard Bitten button
a Chicagoland Vampires marker
the French copy of House Rules! SIGNED! I have no idea how to read French but I always admired the foreign editions!
And then because I seem to have a problem by buying these and having no more room for them, I bought this Funko Pop Mini Collectors Set:
FROZEN! They're sooo tiny!! Way smaller than the other mini princess set I bought! They were too cute and Amazon had them on sale, so I caved!
So that was my haul this week, much tamer than the last two weeks, or was it three...? Anyway, in the end, it was really only 1 more book added to the TBR Mountain of Doom since I already bought the hardcover copy of The Third Twin!