Here are the rules:


1. Grab your current read
2. Open to a page
3. Pick out 2 lines that are SPOILER FREE
4. Name the title, author, etc.
"My body convulses and I take another couple of steps.
Into the middle of the road.
I look up, squinting my blurry eyes, to see the headlights of the speeding car barreling down on me.
And I feel no desire to move."

Kindle loc 3%

*
*Quote comes from the eARC, therefore it and its location are not final.
TITLE: The Immortal Throne
AUTHOR:

Bree Despain
PUBLISHER:
Carolrhoda Books
GENRE:
Fantasy/Mythology YA
RELEASE DATE:
October 1, 2016
Top Ten Tuesday is an original feature/weekly meme created at The Broke and the Bookish. This feature was created because we are particularly fond of lists here at The Broke and the Bookish. We'd love to share our lists with other bookish folks and would LOVE to see your top ten lists!

Each week we will post a new Top Ten list that one of our bloggers here at The Broke and the Bookish will answer. Everyone is welcome to join. All we ask is that you link back to The Broke and the Bookish on your own Top Ten Tuesday post AND add your name to the Linky widget so that everyone can check out other bloggers lists! If you don't have a blog, just post your answers as a comment. Have fun with it! It's a fun way to get to know your fellow bloggers.
This week's topic is:
Ten Websites I Love That Aren't About Books
Yup, I visit the Disney Store online fairly regularly! At least once a week! If not more!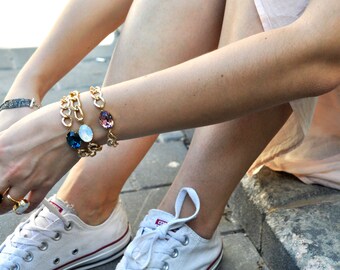 I have my favorite shops and always looking for new ones! I'm on there on a weekly basis as well!! Pretty much all my jewelry comes from Etsy shops!
Not just for books mind you! DVDs and CDs and Funko Pop collectibles too!! And lots of other not book items. ;)
For my book related jewelry needs!! LOL! I have quite a bit of her Jennifer L. Armentrout items! And some Julie Kagawa ones too! So it's not technically about books, but jewelry!! ;)
This is for just small little items, crystals or stones for luck, protection, easing stress. I like those sort of things! I love the little animal sculptures she has too!
Yeah...I look at Kohls online as well as in person in the store!! Always looking at those Online Only specials!!
Love Hot Topic! Granted they can be a little pricey, but I love all their Disney merchandise, and of course Funkos!!
And I think that's about it. All I can think of anyway. Most everything else is definitely book related and bookish!!