Here are the rules:

1. Grab your current read
2. Open to a page
3. Pick out 2 lines that are SPOILER FREE
4. Name the title, author, etc.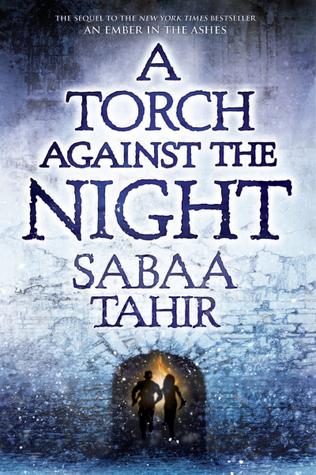 "

'Laia.' The word changes utterly when he says it in that voice, no longer a name but a plea, a prayer. 'If you want

me to stop--'"

p 294*


*This quote comes from the ARC, therefore it and its page number are NOT final.
TITLE: A Torch Against the Night
AUTHOR:

Sabaa Tahir
PUBLISHER:
Razorbill
GENRE:
Fantasy YA
RELEASE DATE:
August 30, 2016
Top Ten Tuesday is an original feature/weekly meme created at The Broke and the Bookish. This feature was created because we are particularly fond of lists here at The Broke and the Bookish. We'd love to share our lists with other bookish folks and would LOVE to see your top ten lists!

Each week we will post a new Top Ten list that one of our bloggers here at The Broke and the Bookish will answer. Everyone is welcome to join. All we ask is that you link back to The Broke and the Bookish on your own Top Ten Tuesday post AND add your name to the Linky widget so that everyone can check out other bloggers lists! If you don't have a blog, just post your answers as a comment. Have fun with it! It's a fun way to get to know your fellow bloggers.
This week's topic is:
Top Ten Books With School Settings
10.

BORN AT MIDNIGHT

by C.C. Hunter

--

a summer camp for supernatural teens! Totally awesome! And the camp is eventually turned into a school so hence, school setting! ;)
9.

HEX HALL

by Rachel Hawkins

--

a sort of Harry Potter esque school for witches and whatnot. But with a different feel, just got the magic school vibe!
8.

VAMPIRE ACADEMY

by Richelle Mead

--

of course! THIS is the book that brought me back to YA. At the time there was 3 books out in this series, so naturally I binged them and cried and cried and cried and rocked in a corner for about 3 months or so until the next book came out. Which afterwards put me back in that corner but for a good year I believe!
7.

REBEL BELLE

by Rachel Hawkins

--

this one is just the normal school setting, yet complete with Harper trying to be the perfect debutante and still protect the life of a boy she loathes from assassins with her newly acquired super powers!
6.

ETIQUETTE & ESPIONAGE

by Gail Carriger

--

this one involves a school for young ladies to be trained into spies! It was a cute and quirky series but still had a nice dose of action!
5.

THE NAME OF THE STAR

by Maureen Johnson

--

a series that may or not not be still running as the 4th book has yet to be published. This one involves Rory going to boarding school in London and teaming up with other students to take down the nasty ghosts. Their first one being Jack the Ripper! :O
4.

ISLE OF NIGHT

by Veronica Wolff

--

this one involves a different kind of school. One where young girls are trained to be the protectors of vampires!! And the guys are basically trained to become vampires. Weird. But it works!
3.

GET EVEN

by Gretchen McNeil

--

one where a group of unlikely friends reap revenge on those who deserve it. Until someone decides they don't like the games the girls play! Dun dun DUN!!!!
2.

DEATH AND THE GIRL NEXT DOOR

by Darynda Jones

-

-think Charley Davidson but for teenagers! It's not quite a carbon copy, but it definitely rings that way at times, but it's still an incredibly fun series! And yup, takes place in high school a LOT!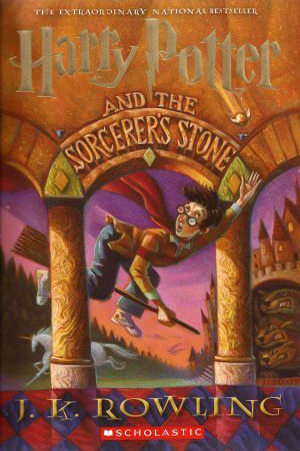 1.

HARRY POTTER AND THE SORCERER'S STONE

by J.K. Rowling

--

need I explain this one? ;)