1. Grab your current read
3. Pick out 2 lines that are SPOILER FREE
4. Name the title, author, etc.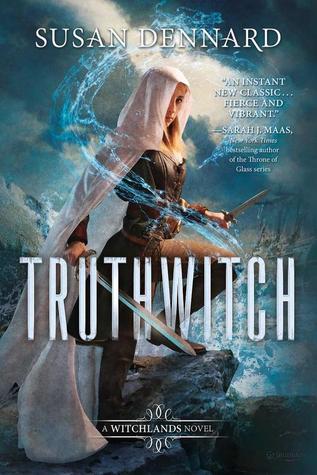 "And with nothing more than a mocking salute, Merik Nihar, prince of Nubrevna and admiral to the Nubrevnan navy, marched from the Doge's luncheon, the Doge's dining room, and finally the Doge's palace.





And as he walked, he began to plan."

p 44
Top Ten Tuesday is an original feature/weekly meme created at The Broke and the Bookish. This feature was created because we are particularly fond of lists here at The Broke and the Bookish. We'd love to share our lists with other bookish folks and would LOVE to see your top ten lists!

Each week we will post a new Top Ten list that one of our bloggers here at The Broke and the Bookish will answer. Everyone is welcome to join. All we ask is that you link back to The Broke and the Bookish on your own Top Ten Tuesday post AND add your name to the Linky widget so that everyone can check out other bloggers lists! If you don't have a blog, just post your answers as a comment. Have fun with it! It's a fun way to get to know your fellow bloggers.
This week's topic is:
Top Ten 2016 Releases I Meant To Read But Didn't Get To (But TOTALLY plan to)
**also not included are the half dozen or so duologies that started this year! LOL! I knew then that I would be waiting to for the next and final book to read in a binge marathon, so those weren't ones I "meant" to read in 2016 but cannot WAIT to finish in 2017!
10.

SOLDIER

by Julie Kagawa

--

no excuse for this one! I failed epically! Though in part, after one review that I ended up reading I heard there was a cliffhanger and I gently set it aside...but I plan to read this one just before

Legion

!!
9.

THE ROSE AND THE DAGGER

by Renee Ahdieh

--

can't say for sure what happened here! I should've read this one already!
8.

THE DARKEST MAGIC

by Morgan Rhodes

--

again, no excuses. Though I will need to find a recap of book 1 hopefully!
7.

TRUTHWITCH

by Susan Dennard

--

I had intended to read this one, but then I don't know what happened really. But I plan to read it very soon!
6.

THE SKYLIGHTER

by Becky Wallace

--

again, I intended to binge read the duology, but then I broke and decided to read the first book, loved it, then by the time this one released I found I didn't have time for it.
5.

GLASS SWORD

by Victoria Aveyard

--

another one I was going to read but then I heard again of that dreaded cliffhanger and thought I'll just wait until the next one at least, though I think this one's a quartet...so I maybe might possibly give it another year! LOL!
4.

FOREVER DOON

by Carey Corp & Lorie Langdon

--

I had wanted to read this series all in a row, but I caved! I had to read at least one book because I was planning to meet the authors (again). And then I found myself reading one after another after another! LOL!
3.

A PROMISE OF FIRE

by Amanda Bouchet

--

soooo wanted to read this one after hearing so many good reviews. But I flailed epically!
2.

THE SHADOW QUEEN

by C.J. Redwine

--

another one I REALLY wanted to read but just never got around to in time!
1.

A COURT OF MIST AND FURY

by Sarah J. Maas

--

I have no words. Bows head in epic shame!!!