Here are the rules:
1. Grab your current read
2. Open to a page
3. Pick out 2 lines that are SPOILER FREE
4. Name the title, author, etc.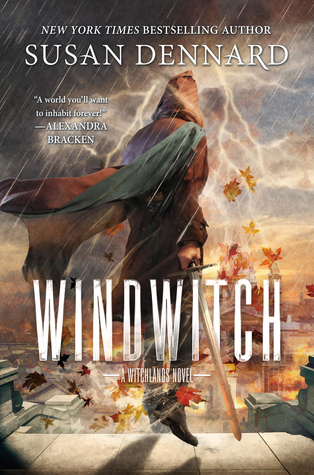 "

Aeduan was intrigued, though. It wasn't often people surprised him, and it was even less often that people challenged hi

m. The Threadwitch did more than that."

p 102
TITLE: Windwitch
AUTHOR:

Susan Dennard
PUBLISHER:
Tor Teen
GENRE:
Fantasy YA
RELEASE DATE:
January 10, 2017
Top Ten Tuesday is an original feature/weekly meme created at The Broke and the Bookish. This feature was created because we are particularly fond of lists here at The Broke and the Bookish. We'd love to share our lists with other bookish folks and would LOVE to see your top ten lists!

Each week we will post a new Top Ten list that one of our bloggers here at The Broke and the Bookish will answer. Everyone is welcome to join. All we ask is that you link back to The Broke and the Bookish on your own Top Ten Tuesday post AND add your name to the Linky widget so that everyone can check out other bloggers lists! If you don't have a blog, just post your answers as a comment. Have fun with it! It's a fun way to get to know your fellow bloggers.
This week's topic is:
Ten Underrated/Hidden Gem Books I've Read In The Past Year Or So
**going to be hard since if I enjoy a book, I don't think of it as underrated!
10.

STRUCK

by Amanda Carlson

--

NORSE MYTHOLOGY people!! While not involving Thor, it still has those same concepts. Minus the superhero motif.
9.

ARCANA RISING

by Kresley Cole

--

I feel like people don't truly know how awesome this series is! It's freaking amazing!!! Tarot cards come to life and having a battle to the death practically! And it has an insanely awesome love triangle that will seriously leave you not knowing who to choose!!
8.

DOON

by Carey Corp & Lorie Langdon

--

I only just started this series last year and I must say it was amazing! I still need to read the last book too. It's sort of a time travel book, but more like traveling to a fantasy world instead of straight up past!
7.

THE IMMORTAL THRONE

by Bree Despai

n--

I looooved this series! You guys don't understand how much torment I suffered when the original publisher closed up shop before the third book released with the second book having a HUMONGOUS cliffhanger!
6.

HUNT

by Alyssa Rose Ivy

--

Alyssa is my most favorite NA author ever! She writes paranormal NA people!! Shapeshifters! And every book has been amazing!!
5.

THE STORYSPINNER

by Becky Wallace

-

-I still need to read the last one to this duology but it's another I feel like I don't see around enough. It's a loosely retold story of Sleeping Beauty and I have to say I enjoyed this first installment far more than I thought I would!
4.

GRETA AND THE LOST ARMY

by Chloe Jacobs

--

this is another amazing series I don't see enough of! It's definitely got that Labyrinth vibe what with Goblin kings and mystical worlds! This was the final book of the trilogy and it was perfect!
3.

RECKONING

by Veronica Wolff

--

another of my most favorite series that I feared was in danger of disappearing forever, but then Veronica finally wrote the final book! And it. Was. Awesome!!!
2.

REMEMBRANCE

by Meg Cabot

--

truly don't see enough of this one! The Mediator series was my lifesaver as a teenager and to see...to HAVE this book come out years later...it was INCREDIBLE! This is what is must have felt like for all your Veronica Mars fans when the movie released!! I ADORED this book!!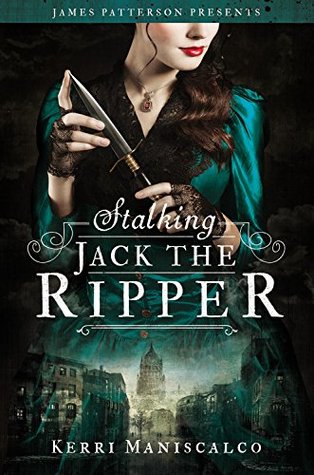 1.

STALKING JACK THE RIPPER

by Kerri Manisclco

--

perhaps I might be misjudging this one by calling it "under appreciated", but again, I felt like I didn't see it around enough. Once I Jack the Ripper in the title I was immediately intrigued! It was a most incredible read too!!