Here are the rules:

1. Grab your current read
2. Open to a page
3. Pick out 2 lines that are SPOILER FREE
4. Name the title, author, etc
"'I like to think I'm more than the sum of my training.'





'You are,' Luc said. 'There's at least some hot beef or deep dish in there.'





'I'm also more than Chicago foodstuffs.'





Ethan grinned at Luc. 'Pumas? Diet Coke? Smart-assery?'





Luc snapped his fingers, pointed at Ethan. 'Yes. And, like, three percent medieval literature.'"

p. 135
TITLE: Dark Debt
AUTHOR:

Chloe Neill
PUBLISHER:
NAL Trade
GENRE:
Urban Fantasy
RELEASE DATE:
March 3, 2015
Top Ten Tuesday is an original feature/weekly meme created at The Broke and the Bookish. This feature was created because we are particularly fond of lists here at The Broke and the Bookish. We'd love to share our lists with other bookish folks and would LOVE to see your top ten lists!

Each week we will post a new Top Ten list that one of our bloggers here at The Broke and the Bookish will answer. Everyone is welcome to join. All we ask is that you link back to The Broke and the Bookish on your own Top Ten Tuesday post AND add your name to the Linky widget so that everyone can check out other bloggers lists! If you don't have a blog, just post your answers as a comment. Have fun with it! It's a fun way to get to know your fellow bloggers.
This week's topic is:
Top Ten Favorite Heroines From Books
*in no particular order
1.

CHARLEY DAVIDSON

--omg I love Charley! She's so fun and funny! She's spunky! She can be serious if the occasion really requires it, but I love her approach to life. Plus...Reyes!
2.

MERIT

--

is another awesome heroine! I loved how at the beginning of the series she was more...immature, just a tad. Or at least in the sense that she was able to joke more often! Now she's grown into her role as Sentinel and can be serious as the situation calls for! She's a character who really grows on you, but still remains true to her heart! Plus...Ethan!
3.

CAT

--

loved her! Even loved how she did make mistakes, she's humaized. And she was even human for a few books! She's wicked awesome and such a strong heroine! Plus...BONES!!! <--extra exclamation="" for="" him="" points="" span="">--extra>
4.

MAC

--another heroine who grew into her heroine role! Love Mac, she was awesome! Which reminds me I need to read Burned so bad! Plus...Barrons!
5.

ELENA

--

one of my first fave heroines, so she's what I think of as classic! Loved her! Another strong woman who took on her role with some difficulty but it soon becomes done with ease! Plus...Clay! (sensing a pattern here?! :) )
6.

M.J. HOLLIDAY

--

M.J. is another great heroine! This is a cozy mystery series, so she's not all kickass, but she's still pretty wicked! Seeing ghosts and solving murders, that's pretty badass in its own way!
7.

VERONICA MARS

--

this counts because we now have a VERONICA MARS BOOK SERIES! YAY!! I've read the first book and have the second to read but I loved them! I came late to the VM game, but omg, Veronica is an awesome heroine! I love her snark and she's hilarious and hella smart! She's incredible!
8.

ALEXIA

--I loved Alexia! Set in the past, you wouldn't think a heroine could be so freaking awesome or hilarious, but Alexia is pretty badass in her own way too! She's downright funny at times and her parasol is badass too!
9.

JOANNE BALDWIN

--

one of my other first adult series! I loved Joanne! She was incredible! She has abilities to control wind and the entire series was just so epic! Joanna was the heroine who just never quit! Loved her strength in that light!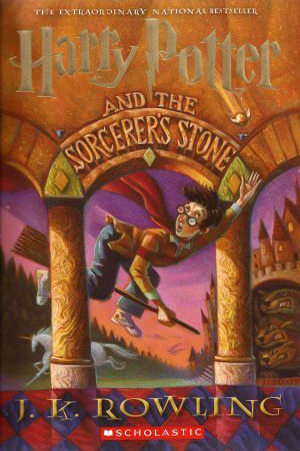 10.

HERMIONE GRANGER

--

hells ya! Was going to go with all adult heroines, but as always, something from Harry Potter always stands out to me! And Hermione is definitely one of them! She was wicked smart and quite the heroine in this one, even if she wasn't the "star" character like Harry, she was still very pivotal. I mean, wasn't it said that if it wasn't for her, Ron and Harry would still be SOL in the Sorcerer's Stone? Girl power! ;)