Here are the rules:

1. Grab your current read
2. Open to a page
3. Pick out 2 lines that are SPOILER FREE
4. Name the title, author, etc.
My first ever re-read since...since I don't remember when! 2010 or earlier most likely!! Lol! Also I ** part of the f-word for censorship purposes!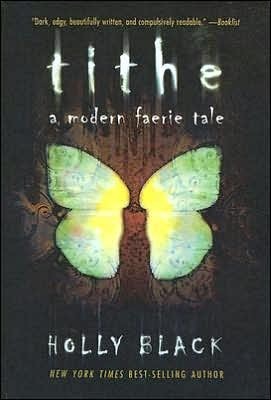 "'Kelpies basically liked to drown people and then eat most of them--all but their guts. You're not supposed to get on their backs, yadda, yadda, yadda, they're f***ing evil as hell, yadda, yadda, yadda, not to mention they shapeshift. Oh, yeah, you can tame them if you happen to manage to get a bridle on them. Fat chance of that.'"

p 122
TITLE: Tithe
AUTHOR:

Holly Black
PUBLISHER:
Simon Pulse
GENRE:
Paranormal YA
RELEASE DATE:
October 1, 2002
Top Ten Tuesday is an original feature/weekly meme created at The Broke and the Bookish. This feature was created because we are particularly fond of lists here at The Broke and the Bookish. We'd love to share our lists with other bookish folks and would LOVE to see your top ten lists!

Each week we will post a new Top Ten list that one of our bloggers here at The Broke and the Bookish will answer. Everyone is welcome to join. All we ask is that you link back to The Broke and the Bookish on your own Top Ten Tuesday post AND add your name to the Linky widget so that everyone can check out other bloggers lists! If you don't have a blog, just post your answers as a comment. Have fun with it! It's a fun way to get to know your fellow bloggers.
This week's topic is:
Top Five Books I Want My Niece to Read
**Yes I could only truly think of 5 good ones. Don't get me wrong, there are a TON I'd still recommend to her as she gets older, but then I'd just be picking titles from my read pile and that's not necessarily what I want to accomplish here. Plus I feel like she's still young and doesn't really have a genre she likes. She's reading her different middle grade books, which I don't really remember what she has in that area anymore either! Ironically, I do buy my niece a book every Christmas as that's my godmother's gift to her every year. She'll be 9 by this Xmas, so we're moving into chapter book territory already!
5.

THE COMPLETE GRIMM'S FAIRY TALES

by the Brothers Grimm

--

when she gets to the right age, I'd like her to read some of the original fairy tales! Granted, I think I might have started reading some of them in a children-friendly version of tales, but Snow White was still pretty gruesome, so I know that one was likely accurate! She loves Disney already, so I'm hoping this one will be a hit with her!
4.

THE ISLE OF THE LOST

by Melissa de la Cruz

--

as I said, my niece loves Disney all well and good. She adores The Descendants and since I've read this one already I thought she might like it too. Her own copy of course! Lol! But she'll be newly 9 by Xmas, anyone else think this will be the right age level for her? My book last year was slightly frowned upon, by HER, and it was Ella Enchanted! I thought she'd LOVE a book where the heroine has the same name as her! I know I would've at her age!
3.

DEMON IN MY VIEW

by Amelia Atwater-Rhodes

--

okay, I'm pushing here, but I might give her a copy of the very first vampire book I ever read and got me hooked on vamps! Might wait until 13 for that since I was about that age when I first read it!
2.

OBSIDIAN

by Jennifer L. Armentrout

--

and since I'm pushing, I might as well push this on her too! I doubt she'll be a blogger and truly appreciate it, but I still adore this one and found so much to love about it!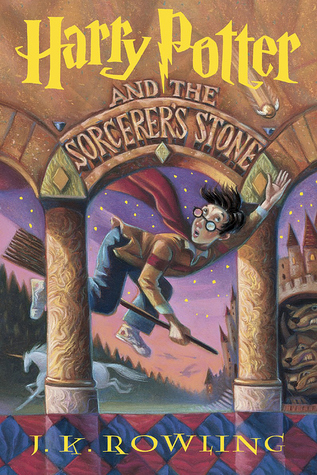 1.

HARRY POTTER

by J.K. Rowling

--

yup, leaving it at Harry Potter! I would love for her to read this series as well! I think she might later once she's a little older. Her mother and I both read and enjoyed it! I gifted the entire series (in paperback) to my sister's classroom last year, so she has a copy ready for her!