Hey all! I had the most amazing day today! Maria V. Snyder finally came to St. Louis!! It had been three years since I last saw Maria in Iowa and I was ecstatic when she told me she was coming here! There was such a great turn out too! So many people drove in from neighboring states! It was amazing!!
So naturally, since Maria was at one of my local stores, I bought a copy of Poison Study for one of you lucky readers! And naturally, it's SIGNED!
Unfortunately I'll have to limit this giveaway to US only! Sorry peeps. Just enter in the rafflecopter below. But as always if you have a US address to use, that counts too!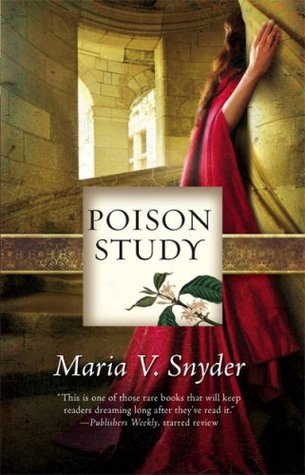 a Rafflecopter giveaway