This weekly meme is hosted by Tynga's Reviews.

Stacking The Shelves is all about the books we are adding to our shelves each week, sharing with you our excitement for our newest titles and maybe have you discover a new book in the process!
I had a pretty great week! I didn't add too much, some are just keeper copies! And oh wow, was yesterday awesome! I went to one of my not really local, but indie bookshops because they had ARCs!! Yup! And at first they said 1 per customer, but then they said 2 and that's exactly how many I was debating between so I was a happy duck!
From Main Street Books I received the lovely:
Nearly Found by Elle Cosimano (ARC)--

I still need to read the first one, but now I can binge read!
The Witch Hunter by Virginia Boecker (ARC)--

this was on my WATCH list and when I saw it, I grabbed it!
THANK YOU Main Street Books, and to the publishers if they were the ones to provide the ARCs!
Then my mall had a book sale! It was a bit too chaotic and disorganized for my well being to really enjoy and dig through the books like everyone else, but I did come out with one awesome deal: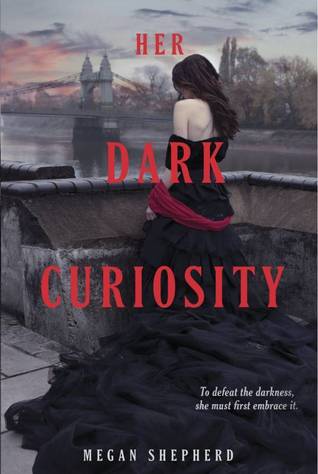 Her Dark Curiosity by Megan Shepherd--

I still need to read the first one, but when I saw the hardcover in fairly good condition, there's a a rip in the cover and it's a bit crinkled on one end, but other than that it looked pretty clean and it was only $4!!
Then the other books that I bought that were preorders were:
Rogue by Julie Kagawa--

keeper copy!