Here are the rules:
1. Grab your current read
2. Open to a page
3. Pick out 2 lines that are SPOILER FREE
4. Name the title, author, etc.
Oh am I going to break some rules today! LOL! I started reading this section and I couldn't pick out the best teaser out of it because you really need to know the whole story

in order to get the laugh of what I wanted to use! Lol! So here you go: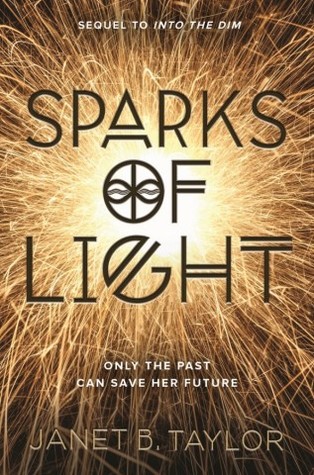 "Most people claim if they could travel back in time, they'd take out people like Hitler or John Wilkes Booth.





And sure, I'd join those crusades any day. But my personal list for time-travel assassination included, in no particular order:





Hungarian aristocrat Countess Elizabeth Bathory (1560-1614). Obsessed with staying young, this 'first female vampire,' exsanguinated hundreds of peasant girls, then drank and bathed in their blood, all to keep her own skin dewy fresh.





Marie Delphine LaLaurie (1775-1849). Notorious for throwing lavish dinner parties in her French Quarter home, the New Orleans Creole socialite secretly carried out macabre medical experiments on the dozens of helpless slaves chained in her attic.





And finally there was the dude--for

surely it was a man--who originally invented the corset. I thought hell must have a very special

room for that guy."

p 90*
*

This quote comes from the eARC, therefore it and its location are not final.
TITLE: Sparks of Light
AUTHOR:

Janet B. Taylor
PUBLISHER:
HMH Books for Young Readers
GENRE:
Sci-Fi/Fantasy YA
RELEASE DATE:
August 1, 2017
Top Ten Tuesday is an original feature/weekly meme created at The Broke and the Bookish. This feature was created because we are particularly fond of lists here at The Broke and the Bookish. We'd love to share our lists with other bookish folks and would LOVE to see your top ten lists!

Each week we will post a new Top Ten list that one of our bloggers here at The Broke and the Bookish will answer. Everyone is welcome to join. All we ask is that you link back to The Broke and the Bookish on your own Top Ten Tuesday post AND add your name to the Linky widget so that everyone can check out other bloggers lists! If you don't have a blog, just post your answers as a comment. Have fun with it! It's a fun way to get to know your fellow bloggers.
This week's topic is:

Top Ten Favorite Slow Burn Romances
**may be including some hate-to-love romances too because in a way, that's a slow burn one too! LOL! And I guess I'm basically defining slow burn romance as the opposite of INSTA love.
10.

INTO THE DIM

by Janet B. Taylor

--

it's been wayyy too long since I've read this one! We're talking late 2015 peeps! Lol! I remember there being a possible love triangle going on and that the first contender we focused on had a real nice slow burn! It took them awhile to fall in love!
9.

STALKING JACK THE RIPPER

by Kerri Maniscalco

--

I probably enjoy the hate to romance trope the most! Our heroes Cresswell and Wadsworth take a good long while to even like each other. Or at least it does for Audrey (Wadsworth)!
8.

POISON STUDY

by Maria V. Snyder

--

Yelena and Valek also take awhile to fall in love. Perhaps a sort of friendship occurs early on, she is after all "a prisoner" turned poison tester!
7.

HALFWAY TO THE GRAVE

by Jeaniene Frost

--

I loooved how slow burning this romance was! Cat and Bones aren't exactly besties. Vampire hunter vs vampire! Though romance and feelings do start to occur in this first installment of the series!
6.

SOME GIRLS BITE

by Chloe Neill

--

now Ethan and Merit didn't exactly get along in this one. But I felt like we were setting the foundation for possibilities! And my what grand possibilities those were! This series was incredible and I adore every moment of it!
5.

FIRST DROP OF CRIMSON

by Jeaniene Frost

--

I wish this spinoff series would've continued, but we will eventually get Ian's book and I look forward to that day! Denise and Spade didn't quite hit it off right away, but you know how it goes! As time moved on and Spade had to protect Denise from dangers, feelings start to occur!
4.

WICKED

by Jennifer L. Armentrout

--

Ivy and Ren! I sooo need to read the second installment of this series still, but I absolutely love how Jennifer does slow burn romances! She is the queen!
3.

OBSESSION
by Jennifer L. Armentrout

--

another slow burn romance by Jennifer!! Loooved this one especially because it was in the Lux world and was geared towards adults. Though she's one of my favorite YA authors because her YAs are so mature!
2.

OBSIDIAN
by Jennifer L. Armentrout

--

and of course Jennifer does slow burn romance for YA! I guess this can almost be called hate to romance as Katy did hate Daemon! But the Daemon being Daemon, wins her over by being the good guy we always knew him to be!

Oblivion

anyone? Though, yeah, he can still be an ass. But a lovable ass at that! LOL!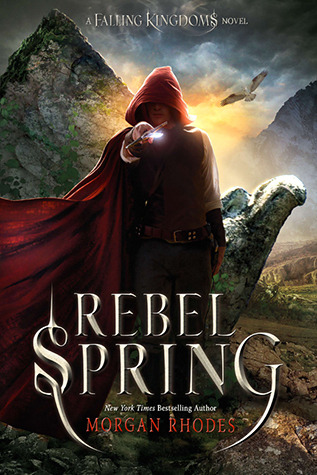 1.

REBEL SPRING

by Morgan Rhodes

--

I choose the second installment
because I feel like this is when we see Cleo and Magnus interacting. Not always positive at that either! They are definitely the hate to love kind, but then it sort of twists itself into slow burn romance too at some point! DYING for
Immortal Reign
for that matter!! Seriously...I NEED THIS BOOK NOW!!!!