Here's another fun tag I saw earlier in the week and had to wait until the weekend when I do my blogging to give it a whirl! I saw this one at JennReneeRead and she saw it at The Bibliophile Girl!
TOTALLY SHOULD'VE...GOTTEN A SEQUEL FINALE
I amended this one a tad! You're probably tired of hearing my agony over these series being canceled. I will never get over how ALL of these ended...with DIRE CLIFFHANGERS!! DIIIIIRRRRE!
TOTALLY SHOULD'VE...HAD A SPIN-OFF SERIES
I loved this one! It was spooky and eerie and totally crazy! A spinoff while not necessary still would've been cool!
AN AUTHOR WHO SHOULD...TOTALLY WRITE MORE BOOKS
Susan Ee--I felt like her Angelfall trilogy was the only one she wrote. I would've LOVED for more books from her!
Nancy Holder & Debbie Viguie--I'm pretty sure they're still writing, but it's been eons since they've written a book together! They were my first author duo and remain one of my favorites!
A CHARACTER WHO TOTALLY SHOULD'VE...ENDED UP WITH SOMEONE ELSE
I never got over who Kitty ended up with. I still need to finish the series (2 books left) I've had 10 books to deal with her choice and I am still not happy! Nor will I be when I read the last two!
TOTALLY SHOULD'VE...ENDED DIFFERENTLY
Still not over it. Will NEVER be over it.
TOTALLY SHOULD'VE...HAD A MOVIE FRANCHISE
I'd probably be scared out of my wits to see it, but this one was definitely creepy and would make a good movie! Now I just need to read the rest of the series!
TOTALLY SHOULD'VE...HAD A TV SERIES
I think it was once optioned for TV but never went anywhere sadly. It's a good actiony kind of series filled with many paranormal peeps, so a TV series probably would've worked best!
TOTALLY SHOULD'VE...HAD ONE POINT OF VIEW
Part of the reason why I gave up on this series was because of all the points of view. I can't remember how many it was, but after I tried to pick up book two and sink into it, I struggled because we kept switching points of view and just as I got used to one character, we jumped to another. It was just too much with its storyline for me.
TOTALLY SHOULD'VE...HAD A COVER CHANGE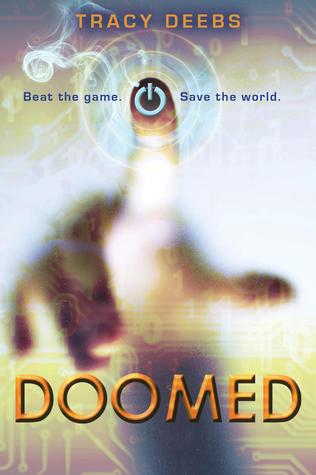 I was always a fan of the original cover art that was on the ARC. It just looked more "doomy" to me then a finger pressing a button...that basically sets off a computer virus to destroy society as we know it!
TOTALLY SHOULD'VE...KEPT THE ORIGINAL COVERS
So the original is on the left and the new one is on the right. I can't remember the exact reason why there was a cover change. Something to do with the copyright laws or something? I don't know if she couldn't use the old cover anymore or she given the option to change it and Jennifer decided it was time for a change. While neither cover really speaks for the story, I just always thought the old ones were prettier!
TOTALLY SHOULD'VE...STOPPED AT ONE BOOK
Uninvited was a fun read! I remember really liking it and it ended in a way that things could've been just fine. I mean, yeah, you might wonder a few things, but you can use your imagination. Unleashed was a very underwhelming follow-up. I gave the first book 4/5 stars and the second one 2.5/5 stars.