Okay let's go for another round in Disney Facts Revealed: Answers to Fans' Curious Questions by Dave Smith! The last time I was flipping through this, I skipped over like 10 pages because they were all "where can I find this?" "what's your favorite character...artist...whatever?". Nothing that actually comes out to be an interesting factoid, just opinionated. So let's give this a go!
(image borrowed from Disney Wiki)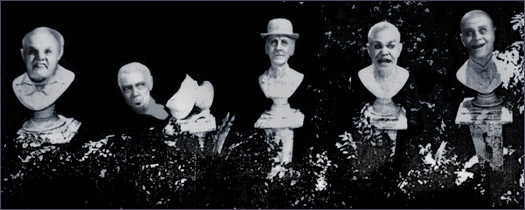 The moving busts illusion at the Haunted Mansion was created in a happy accident sort of fashion. It was while Imagineers were working in The Hall of Presidents, particularly on Abe Lincoln's face and it was when one walked by, it had looked like Abe's eyes were following him.
(image borrowed from Wikipedia)
The license plates on the cars of the Radiator Springs Racers ride are initials and birthdays of the Imagineers and Pixar animators who worked on the attraction.
(image borrowed from visitsedona.com)
The rumor that Walt Disney might have lived in Sedona at some point, is false. Many artists retired here though and perhaps played a role in the rumors. Imagineer Tony Baxter used the unique rock formations at Bryce Canyon National Park to help create the ride Big Thunder Mountain!
(image borrowed from Amazon.com)
In the off-season on Mondays from 1955-1957 Disneyland was closed. It was also closed on Mondays and Tuesdays from 1958-1985. The park wouldn't be open regularly until afterwards. It was on these days that maintenance workers were able to do their chores without guests being everywhere.
(image borrowed from Disney Parks)
There is a basketball hoop inside the Matterhorn so that the mountain climbers who appeared on the mountain would have something to do on their breaks.
(image borrowed from Disney Parks)
It took less than a year to build Disneyland from the groundbreaking day, July 21, 1954, to opening day, July 17, 1955!