Here are the rules:

1. Grab your current read
2. Open to a page
3. Pick out 2 lines that are SPOILER FREE
4. Name the title, author, etc.
So the teaser is slightly random, but I will say that our character was in the middle of giving everyone the bad news/good news of the situation that they are in. Naturally, the bad news was reallllly bad! And here we go for the rest...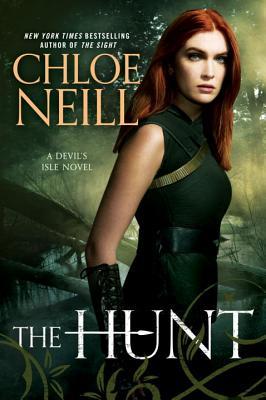 "'And what's the good news?'





'It's not raining. Yet.'





We just looked at him."

p 26
TITLE: The Hunt
AUTHOR:

Chloe Neill
PUBLISHER:
Berkley Books
GENRE:
Urban Fantasy
RELEASE DATE:
September 26, 2017
Top Ten Tuesday is an original feature/weekly meme created at The Broke and the Bookish. This feature was created because we are particularly fond of lists here at The Broke and the Bookish. We'd love to share our lists with other bookish folks and would LOVE to see your top ten lists!

Each week we will post a new Top Ten list that one of our bloggers here at The Broke and the Bookish will answer. Everyone is welcome to join. All we ask is that you link back to The Broke and the Bookish on your own Top Ten Tuesday post AND add your name to the Linky widget so that everyone can check out other bloggers lists! If you don't have a blog, just post your answers as a comment. Have fun with it! It's a fun way to get to know your fellow bloggers.
This week's topic is:

Throwback Freebie: 10 Favorite Books from 10 or More Years Ago!
10.

SUCCUBUS BLUES

by Richelle Mead

--

2007

, a series I didn't think I'd like at first but ended up loving!! Plus she works in a bookstore and then dates a writer! How cool is that?!
9.

THE MEDIATOR: TWILIGHT

by Meg Cabot

--

2005

, the book that continued a series I thought was over! I LOVE this series sooo much! Was even more crazy happy that we got a 7th one after it!
8.

VAMPIRE ACADEMY

by Richelle Mead

--

2007

, the book that brought me back to YA! I had given up all hopes of ever finding a Paranormal YA book after only finding a few gems. Then some friends from a chat room recommended this to me and I was hooked!
7.

HALFWAY TO THE GRAVE

by Jeaniene Frost

--

2007

, OMG! This is 10 years old already?! Wow! Time flies!
6.

DARKFEVER

by Karen Marie Moning

--

2006

, I came late to the game on this one but I grew to love it in that short binge! Though I do need to get caught up on the newer additions!
5.

ONCE BITTEN, TWICE SHY

by Jennifer Rardin

--

2007

, this was an awesome series with vampires and a vampire a hunter! It was really fun! I even got to meet the author in one of my early day signings! And it was at Borders too! I was sadden to hear some years ago, Jennifer has passed away. :(
4.

THE BECOMING

by Jeanne C. Stein

--

2006

, one of the first vampire series I found when I started reading more Urban Fantasy!
3.

DEAD WITCH WALKING

by Kim Harrison

--

2004

, yet another of the first adult series I picked up and one that I grew to love love love!! It was amazing over the course of 13 books!
2.

STRAY

by Rachel Vincent

--

2007

, another one that would grow to be one of my most favorite series! I've been a fangirl of Rachel ever since! Though I am behind on her current releases! Think I still have 2 books in my TBR pile!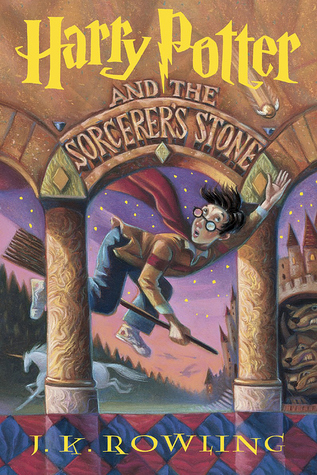 1.

HARRY POTTER AND THE SORCERER'S STONE

by J.K. Rowling

--

1997

, so yeah, it's 20 years old but it's not like I couldn't NOT put it in this list! I think I might have read it in 2000 even!