Here are the rules:

1. Grab your current read
2. Open to a page
3. Pick out 2 lines that are SPOILER FREE
4. Name the title, author, etc.
So to set this scene up a bit, Nemesis and Tyrus are discussing Tyrus ingesting poisons a little at a time to build an immunity. ;)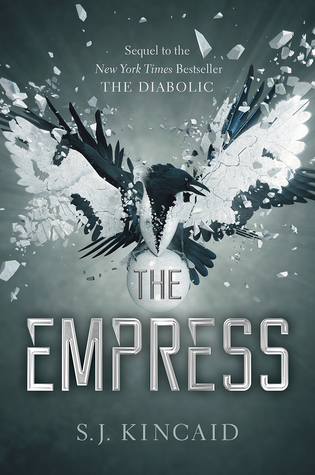 "I glanced down at his schedule for today. A psychedelic. 'Are you hallucinating as we speak?'



'Not much...apart from your antlers,' he noted." p 52*
*
Quote comes from the eARC, therefore it and its page number are NOT final.
TITLE: The Empress
AUTHOR:

S.J. Kincaid
PUBLISHER:
Simon & Schuster Books for Young Readers
GENRE:
Sci-Fi YA
RELEASE DATE:
October 31, 2017
Top Ten Tuesday is an original feature/weekly meme created at The Broke and the Bookish. This feature was created because we are particularly fond of lists here at The Broke and the Bookish. We'd love to share our lists with other bookish folks and would LOVE to see your top ten lists!

Each week we will post a new Top Ten list that one of our bloggers here at The Broke and the Bookish will answer. Everyone is welcome to join. All we ask is that you link back to The Broke and the Bookish on your own Top Ten Tuesday post AND add your name to the Linky widget so that everyone can check out other bloggers lists! If you don't have a blog, just post your answers as a comment. Have fun with it! It's a fun way to get to know your fellow bloggers.
This week's topic is:

Top Ten Books on my Fall TBR List
**this will be a mishmash of actual TBR books and some new releases that come out shortly!
10.

THE MAY QUEEN MURDERS

by Sarah Jude

--

the TBR jar has decided my next and first spooky read of the season shall be this one! She's a semi-local author I met last year and I still need to read her debut!
9.

THE TELLING

by Alexandra Sirowy

--

I still need to read this one too! I liked her first book, felt kind of meh over her latest, so I am hoping this one will be creepy enough for me!
8.

THE DEAD LIST

by Jennifer L. Armentrout

--

still can't believe I haven't read it yet! So upset with myself! There should be no JLA books in my TBR pile! They should already be read! LOL!
7.

THE COLDEST GIRL IN COLDTOWN

by Holly Black

--

I randomly selected this one from my "spooky" reads TBR jar!
6.

THE SANDCASTLE EMPIRE

by Kayla Olson

--

another randomly selected one! I think this one is more thriller than scary, but that can still be scary! LOL!
5.

THE MERCILESS II

by Danielle Vega

--

STILL need to read this one and obviously the third one too!
4.

RELIC

by Grecthen McNeil

--

still need to read this one too! It's on my kindle...somewhere...though I'm also forgetting which kindle, old or new! LOL!
3.

THERE'S SOMEONE INSIDE YOUR HOUSE

by Stephanie Perkins

--

despite one early review leading me to believe that this one might not be as thrilling or creepy, I still want to give it a go! Cover still kind of gives me a little chill at least! LOL!
2.

THE LANGUAGE OF THORNS

by Leigh Bardugo

--

so maybe not a completely creepy or chilling read, but they are fairy tales from Leigh's Grishaverse! And we all know that fairy tales can be rather dark, so I still suspect this will be a very fine Fall read indeed!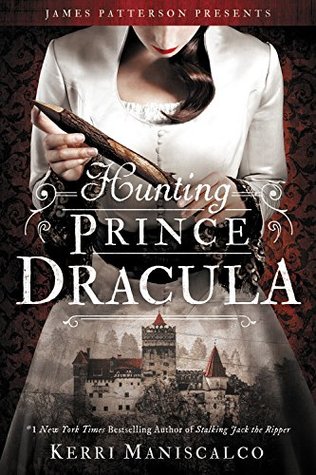 1.

HUNTING PRINCE DRACULA

by Kerri Maniscalco

--

this very well might upset my reading queue's balance! Total chaos will reign...and yet I don't care because I MUST MUST MUST read this asap!!