Here are the rules:

1. Grab your current read
2. Open to a page
3. Pick out 2 lines that are SPOILER FREE
4. Name the title, author, etc.
Picked this teaser because it got a laugh out of me! Meira is saying this in sarcasm, it's not meant to be super creepy or weird, but I realized after writing it, out of context it sounds creepy! Lol!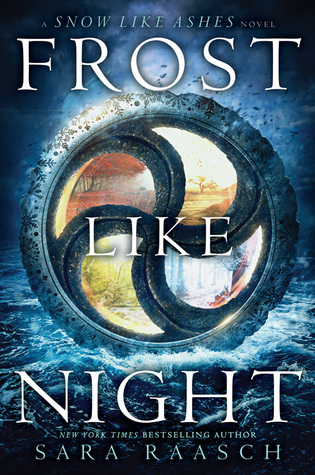 "'Okay, I get it.' I slap hid hand off the map. 'You're a centuries-old magical man who's been using his spare time to spy on a teenage girl.'" p 100-101
TITLE: Frost Like Night
AUTHOR:

Sara Raasch
PUBLISHER:
Balzer & Bray
GENRE:
Fantasy YA
RELEASE DATE:
September 20, 2016
Top Ten Tuesday was created by The Broke and the Bookish in June of 2010 and was moved to That Artsy Reader Girl in January of 2018. It was born of a love of lists, a love of books, and a desire to bring bookish friends together.
This week's topic is:
Best Books I've Read In 2018 (So Far)
10.

THE CRUEL PRINCE

by Holly Black

--

like many people I LOVED this book! I loved returning to the world of faeries that Holly created so long ago! It was amazing and I feel like one of the only ones who hasn't read the sequel yet...and it's not even out yet! LOL!
9.

BEAST

by Lisa Jensen

--

this will be one my underrated reads I feel like. I understand why some people aren't liking it, but I thought it was a rather unique retelling of Beauty and the Beast and I quite enjoyed it!
8.

MOONLIGHT SINS

by Jennifer L. Armentrout

--

of course I'd love Jennifer's newest series! Cannot wait to dive into book 2! Hopefully this month...if not, August!
7.

LEGENDARY

by Stephanie Garber

--

naturally I LOVED this one! Tella's story was amazing and I cannot wait to read

Finale

next year!
6.

THE DARK CALLING

by Kresley Cole

--

another series that I can't get enough of! This was a most thrilling installment and I cannot wait to read the final book next year as well!
5.

IMMORTAL REIGN

by Morgan Rhodes

--

this one was definitely worth the agonizing wait! It was everything I could've hoped for in a series finale! Though I swear I didn't breath for a good chunk of pages for reasons! Lol!
4.
SHADOW OF THE FOX

by Julie Kagawa

--

I might be cheating with this one since I read it as an ARC, but it will easily be among my favorites for the year! It was such a unique new story for me to read! I haven't read about kitsunes in ages and I enjoyed Julie's take on them!
3.

THE DARKEST STAR

by Jennifer L. Armentrout

--

let's continue the cheating with this whole row! One of my most amazing friends let me borrow her ARC of this one which I read already and LOVED it to pieces!! I cannot wait for more in this series!
2.

DANCE OF THIEVES

by Mary E. Pearson

--

this new series is already shaping up to be epically awesome! I loved this one as well and cannot wait for the finale...as when I last asked Mary she said it was a duology!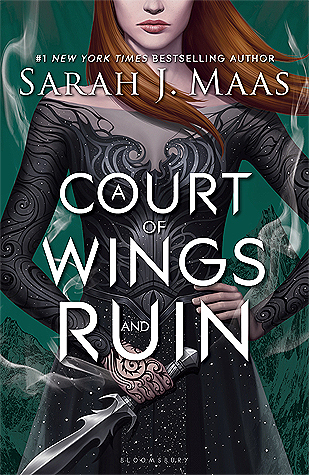 1.

A COURT OF WINGS AND RUIN

by Sarah J. Maas

--

have you ever loved a series so entirely and yet, always find yourself behind in it? Welcome to my life and the series in question! Finally read this one earlier this year and I still need to read ACOFAS!! So behind!!