Stacking The Shelves is all about sharing the books you are adding to your shelves, may it be physical or virtual. This means you can include books you buy in physical store or online, books you borrow from friends or the library, review books, gifts and of course ebooks! The meme is now hosted by Tynga's Reviews and Reading Reality.
This was kind of a quiet week for me...book wise! Things in real life are still pretty chaotic. I'll be stressing out when I get back to work on Tuesday and try to figure out the billing for the first time ever really and I'm not 100% certain I'll have anyone there if I have a question! So I'll likely be unable to breathe until 9:01am...better make that 10:00am because even afterwards I'll still be panicking or trying to calm myself down from previously panicking! LOL!
Anyway here's what I bought yesterday when I FINALLY got to B&N for their BLOW OUT SALE!
Neverworld Wake by Marisha Pessl--

this was really the only book I wanted to get from the super awesome clearance sale! Most of the YA books were ones I had already. There were some special editions I would not have minded getting, but since I had a standard edition at home I could not justify even a half off sale for one simple bonus chapter. But I was happy to get this one!
Don't Close Your Eyes by Christie Craig--

super excited for this one! I love Christie's YA books so I'm excited to read her first thriller/mystery! I even got my aunt to buy a copy too!!
Then for review from the publisher I received: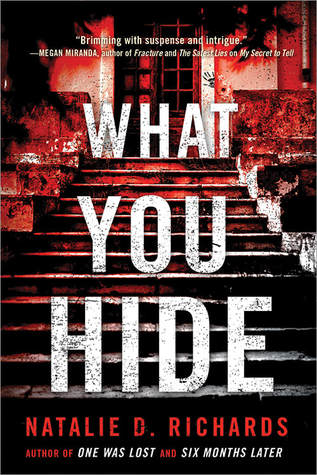 What You Hide by Natalie D. Richards (ARC)--

I enjoyed one of her previous books so I'm pretty excited for this one from the sounds of it! Was shocked that I got approved for it too!
THANK YOU Sourcebooks Fire!
And then when you buy a new laptop and a ticket to Universal Studios in one month you get yourself pushed to the limits on your credit card and earn another gift card to B&N! They are such an enabler! LOL!
And that was my haul this week! Not too shabby in the end! What did you all get?