I found another tag last week at Fiction No Chaser that I thought looked like a lot of fun as well! This tag was created by Tiana @ The Book Raven and it's also where I borrowed this gorgeous image from as well!
I don't usually list the rules for tags, since I obviously don't follow them by doing the tag myself, having not been tagged by anyone! I never like tagging people because I don't want to make them feel obligated to do the tag, because they are time consuming!
The rules come down to:
Mention who tagged you--no one, I saw it and wanted to do it!
Mention the creator and I did that above
Use the image you see above, or use your own--clearly I used the given image! Lol
Tag a friend--again I don't do that!
Then list the rules--which I'm kind of doing now but not entirely! Lol.
A BOOK COVER THAT PERFECTLY EXPRESSES THE NOVEL INSIDE IT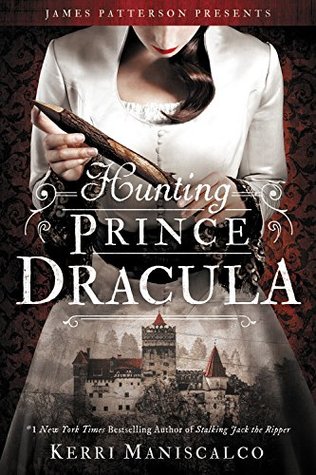 Hunting Prince Dracula pretty much tells you what's going to happen! There's Vlad's castle. There's a stake. It's a Kerri Maniscalco book so you can expect murder, mystery, and mayhem!
A BOOK COVER THAT IS SO CREEPALICIOUS YOU JUST WANT TO EAT IT UP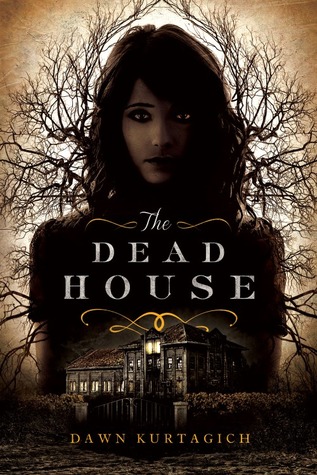 I had to agree with Tiana on this one! The Dead House had a pretty creepy cover, but it was amazing because of its creepiness!
A CUTE COVER THAT'S SO FLUFFY YOU WANT TO GIVE IT A HUG
The Best Kind of Magic has such a sweet cover! It's magical, colorfully filled with lights and fireworks! It's second novel was equally sweet and even has sweet in the title but I feel more smitten with this one!
A BOOK COVER THAT STUNS WITH MOST MINIMALISTIC OF DESIGN
I felt like the cover for Grim was pretty minimal! And yet, it was so awesome! It gives you just enough of a clue what this anthology is going to be about! Plus the cover itself was gorgeous! Very reminiscent of fairy tale collections of old!
A BOOK COVER THAT YOU WISH YOU HAD ON YOUR SHELVES, BUT DON'T YET
Shadow of the Fox has a wicked awesome cover! The only reason why I don't have it on my shelves yet is because it hasn't released! Lol! I have read it though and loved it!
A BOOK COVER FEATURING A COUNTRY OUTSIDE OF YOUR OWN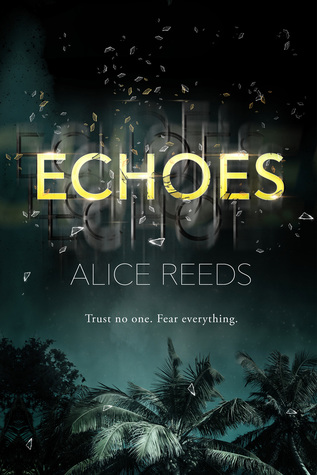 This one was a bit challenging, as I was trying to avoid the "fantasy world" pick. Then I remembered Echoes was definitely not in the US! The cover depicts the island that Fiona and Miles find themselves on while they were on their way to Russia for an Internship! So who knows what country this is in or close to or what!!
A COVER THAT SHOWCASES ONE OF YOUR FAVORITE COLORS
Bet you'll never guess my favorite color here! ;) LOL! The Girl at Midnight had the most beautiful covers for this series!
A COVER CHANGE YOU ABSOLUTELY ADORED
This is one of the harder questions because I honestly tended to enjoy the original covers more than whatever was redone! But I will say that with Shatter Me I feel like the cover change was for the better. The original one (which I do have) was just kind of meh. It didn't really fit with Juliette's character or the story. While the new look doesn't really give you much clue to what the story is about, I can say that it is more aesthetically pleasing!
A FAVORITE COVER OF YOUR FAVORITE CLASSIC
I truly loved the cover for Blood and Chocolate! I am pretty sure when I pulled it off the shelf at Borders, I knew I'd want it right away and was only reading what it was about as I made my way to the register, because yes, I walked and read at the same time! I knew that store like the back of my hand!
WHICH BOOK COVER MENTIONED ABOVE IS YOUR FAVORITE?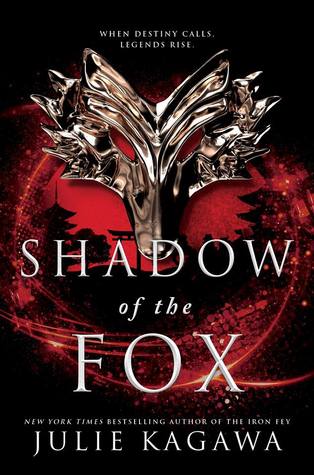 This one was just too cool! I love the colors, the silvery contrast of the fox, the Japanese garden (I assume, not sure where it's supposed to be!) in the background, the sparkliness of the flare of magic. It's just too cool!
Echoes was a close second! Literally went back and forth! Echoes' cover was so dark and beautiful! It's almost hypnotic with how mysterious it is!
And if you were at all entertained by this and want to join in, consider yourself tagged!