I saw this tag just the other day over at Aimee, Always and thought it looked like fun! It originated over at Naty's Bookshelf and that's also where I borrowed this nifty image you see above because I can't for the life of me create my own because I have zero tech skills! Lol!
Let's get to it!
I'm not really a library book kind of person. I usually buy the books I know I want to read and read them at my leisure. But An Assassin's Guide to Love and Treason is one that I kind of want to read but also feel hesitant about, so I very well may check this out of the library once it releases and I find I have time!
Another tricky one since I am always buying my books myself! Fairest of All is one that I recall my friend got me for Christmas! Of course for that year I know I gave her list and told her to just to choose whichever ones! I made sure not to buy them! Lol! And this was one I remember she bought me!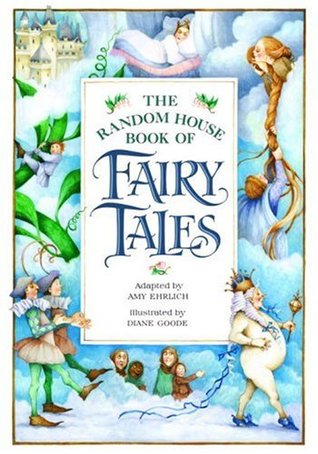 The Random House Book of Fairy Tales was one of my favorite books to check out from the school library when I was in elementary school! I checked it out at least once a month I feel like! It was just a collection of fairy tales from the various fairy tale people! What I liked was learning how different the fairy tales were from the Disney Movies I knew, because this was my first exposure to that! So we're talking maybe 3rd grade? 2nd at the earliest? I really can't remember which grade it was! Lol.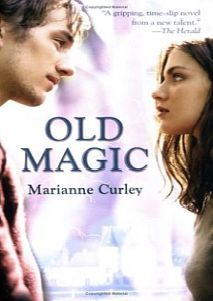 You can't get more magical (outside Harry Potter at least!) than Old Magic! I mean "magic" is in the title. Plus the heroine is a witch and knows magic and her grandmother (pretty sure that's who it was, don't quote me. My brain is still fuzzy this morning, lol) is a witch who is the one who weaves a spell to send them back in time to remove a curse (magically placed!) on the boy's family!
Nocturne was heartbreakingly romantic! Basically imagine The Beauty & the Beast but with a vampire!
I feel like any of the Fever books could fit this category, but I'm picking Dreamfever since my mind is totally fuzzy on which book was probably the most steamy! By now Mac and Barrons have formed their relationship and yeah...this entire series is steamy!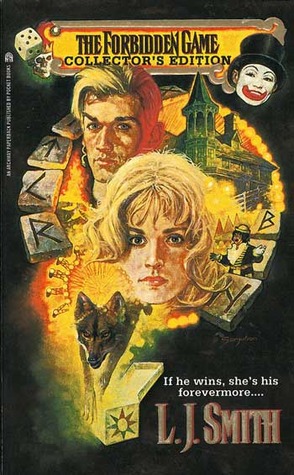 Well within the tag, there's no way of defining what they want from an "old" book. So I'm choosing The Forbidden Game trilogy/omnibus! This was my first L.J. Smith book and wasn't by far my last! I loved this series soooo mcuh!
A BOOK THAT MAKES YOU HAPPY/LAUGH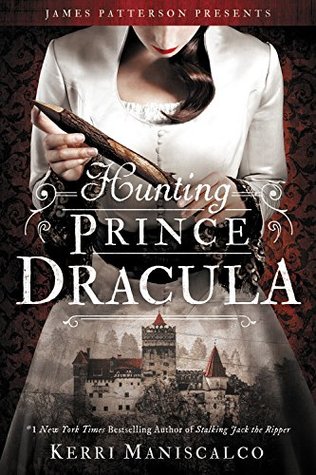 Well all books make me happy! At least 99% of the time! There's always that occasional DNF or book I stuck with and still didn't like. But yes, reading is my happy place and pretty much all the books I pick for myself make me happy! Hunting Prince Dracula is one of them! It also made me laugh because Thomas Cresswell is a riot! I can't wait to read the next book once I can make time for it!
A BOOK THAT MAKES YOU EMOTIONAL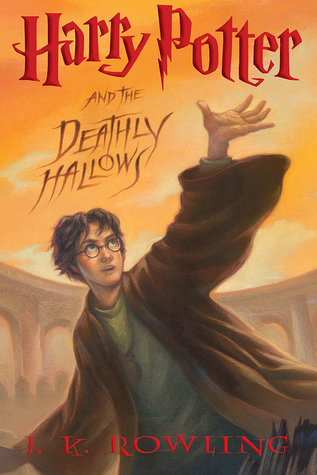 Harry Potter and the Deathly Hallows is still one of the books that made me soooo emotional from start to finish! The goodbye with the Dursleys and basically all the deaths that would follow starting with Hedwig! And then of course learning everything that we did with Snape...yes, I was basically a big ball of tears and snot when I read this one!
A BOOK WITH AN ENDING YOU DISLIKED
I can usually understand why an author must end a series in whatever way that they do. But with Shadow Heir it never sat right with me the way things ended. The memory and passion of the why is fading, but I just felt like it was too incomplete and that's always dissatisfying when it's a series ender!
A BOOK YOU WISH HAD ILLUSTRATIONS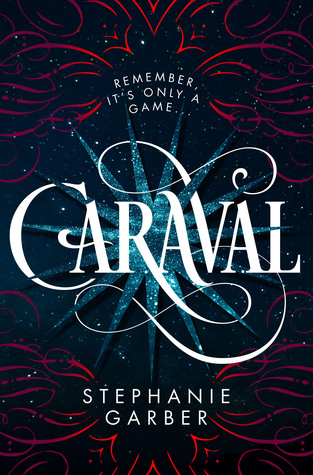 For this one I have to agree with Aimee! Caraval would've been even MORE amazing then it's top of the scale amazing that it was if it had illustrations! It was such a magical and vivid read that I think this series would do exceedingly well with an addedaddition of illustrated editions!
A BOOK YOU LOVE TO READ ON RAINY DAY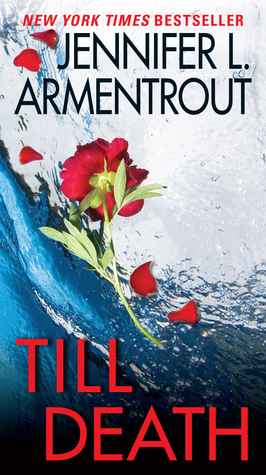 Well, any and all books are good for rainy days! I'm not really one who reads a particular book based on weather or seasons. But if I was ready to read a book on a rainy day, I'd make it a thriller like Till Death! Probably more of a thriller that I hadn't read yet, because who doesn't love a good scare on a rainy day? Lol!
And that was the tag! It was kind of fun too! I love tags like these! If you enjoy tags like these and want in, consider yourself tagged!