So I was about to venture back to my Disney book of answered fan questions but then I had two facts that came up on my desk calendar that I found intriguing so I thought I'd share them today instead!
(image borrowed from Disney Wiki)
"The Little Mermaid won two Academy Awards: Best Original Score, by Alan Menken; and Best Original Song, 'Under the Sea' with lyrics by Howard Ashman, and music by Alan Menken. The duo's next collaboration (another Oscar winner) was Beauty and the Beast."
For some reason, I didn't know that! Lol! Granted it is my favorite song from the movie so it makes sense! I guess I just thought Beauty and the Beast was the first Oscar winner.
(image borrowed from Disney Princess)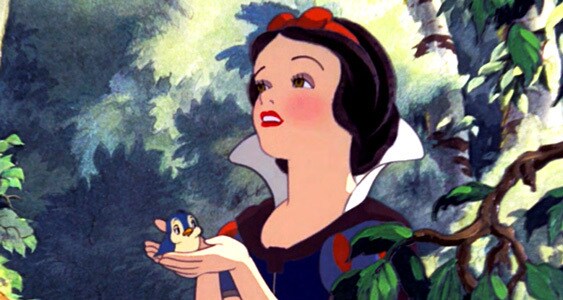 "One night, in late 1934, Walt Disney gathered his animation team together and he acted out Snow White and the Seven Dwarfs. He played all the parts--humans and animals alike--and the animators were spellbound. They would speak of it, with awe, for the rest of their lives."
I can't remember if I knew this one or not. But just wow! I guess when asked if you could go back in time and see/experience/live any moment, I'd want to go back to this moment!