Here are the rules:

1. Grab your current read
2. Open to a page
3. Pick out 2 lines that are SPOILER FREE
4. Name the title, author, etc
"I am at the center of a weird possessive feud between the Winter king and the Cordellan prince. How in the name of all that is cold did that happen?"

p 165










"Theron turns to me, half his face alight with the beginnings of a smile. 'My weapon of choice doesn't matter,' he says, continuing our conversation like nothing happened. His eyes flash to Mather over my shoulder. 'No matter what I use, I always hit my mark.'"

p 165




TITLE: Snow Like Ashes
AUTHOR:

Sara Raasch
PUBLISHER: Balzer + Bray
GENRE: Fantasy YA
RELEASE DATE: October 14, 2014
Top Ten Tuesday is an original feature/weekly meme created at The Broke and the Bookish. This feature was created because we are particularly fond of lists here at The Broke and the Bookish. We'd love to share our lists with other bookish folks and would LOVE to see your top ten lists!

Each week we will post a new Top Ten list that one of our bloggers here at The Broke and the Bookish will answer. Everyone is welcome to join. All we ask is that you link back to The Broke and the Bookish on your own Top Ten Tuesday post AND add your name to the Linky widget so that everyone can check out other bloggers lists! If you don't have a blog, just post your answers as a comment. Have fun with it! It's a fun way to get to know your fellow bloggers.
This week's topic is:
Top Ten Most Anticipated Debut Novels For 2015
Hmm...well I just went through my release list and I don't have a whole lot of debut authors...so far! It tends to happen that I will pick something up after reviews of said title! Here's what I got though:
1.

The Creeping

by Alexandra Sirowy

--

saw this one just last week on WoW day at a fellow blogger's blog and it sounds sooo good! Creepy good! ;)
2. Red Queen by Victoria Aveyard--

been hearing a lot of buzz over this one! Sounds intriguing and loving the cover!
3. The Girl at Midnight

by Melissa Grey

--

remember hearing about this one last year too! Sounds exciting and again, COVER LOVE!
4. A Wicked Thing by Rhiannon Thomas--a Sleeping Beauty sequel-esque story? YES PLEASE!
5. The Wrath of Dawn

by Renee Ahdieh

--

this one sounds kind of intriguing as well! Might wait for some reviews before taking it on though!
6.

The Leveller

by Julia Durang

o--another dystopian that sounds exciting!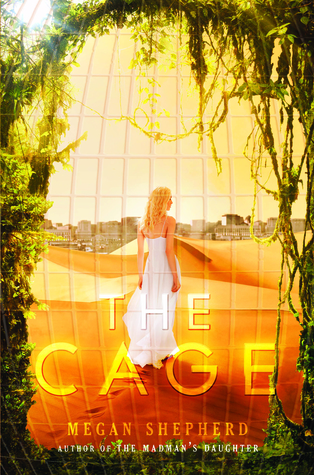 7. The Cage

by Megan Shepherd

--

yes not a "debut" technically. Though it is a new to me author with a new series, so I'm gonna count it since I apparently don't have anymore debuts on my list! And a few of the above ones were ones I happened upon while looking for pictures of the ones on my list! :)