Here are the rules:

1. Grab your current read
2. Open to a page
3. Pick out 2 lines that are SPOILER FREE
4. Name the title, author, etc
"I reach for him, but something jerks his shoulder from the shadows behind. The dagger falls from his grasp and hits the floor with a clang. 'Run, Allie!' he yelps as he's dragged away out of my sight.





Terror ices my spine. 'Dad!'

p. 124







* * * * *





"'You're wrong, Al,' Jeb mumbles against me, as if the red glow brought him to his senses. 'Everything has changed.'"

p. 145


TITLE: Ensnared
AUTHOR:

A.G. Howard
PUBLISHER:
Harry N. Abrams
GENRE:
Fantasy YA
RELEASE DATE:
January 6, 2015
Top Ten Tuesday is an original feature/weekly meme created at The Broke and the Bookish. This feature was created because we are particularly fond of lists here at The Broke and the Bookish. We'd love to share our lists with other bookish folks and would LOVE to see your top ten lists!

Each week we will post a new Top Ten list that one of our bloggers here at The Broke and the Bookish will answer. Everyone is welcome to join. All we ask is that you link back to The Broke and the Bookish on your own Top Ten Tuesday post AND add your name to the Linky widget so that everyone can check out other bloggers lists! If you don't have a blog, just post your answers as a comment. Have fun with it! It's a fun way to get to know your fellow bloggers.
This week's topic is:
Ten Books I'd Love to Read If I Had A Book Club who Like Paranormal Reads
1. Vampire Academy Series

by Richelle Mead

--

the series that brought me back to YA! For so many years I strived to find Paranormal YA books, after many years I gave up. Then friends recommended this series to me, telling me it wasn't at all YA dramatic or such things...that it was awesome! And it was!
2.

Anna Dressed in Blood Duology

by Kendare Blake

--

what's a paranormal book club without a ghost read? Especially one as dark and creepy as Anna's story!!
3.

The Dispossed Trilogy

by Page Morgan

--

and to add some fun to the mix...GARGOYLES!
4.

The Broken Destiny Series

by Jeaniene Frost

--

it's off to an epic start! It finally seems like Paranormal NA is on the rise!!
5.Wicked Trilogy by Jennifer L. Armentrout--

what's a book club without Jennifer L. Armentrout! And Wicked fits nicely into my NA category too!
6. The Dire Wolves Chronicles

by Alyssa Rose Ivy

--

my first Paranormal NA author! Or close to first, possibly second, but definitely one of my all time faves!! Her most recent trilogy with Dires is making me absolutely gaga! I love wolves!
7. The Hollows Series

by Kim Harrison

--

one of my first adult reads and faves!! So close to starting the final book, and I'm not sure I can handle it!
8. Night Huntress Series by Jeaniene Frost--and for kicks, let's add in the Night Huntress World books too! And Night Prince! The entire works of Jeaniene Frost because these paranormal reads are freaking awesome!!!
9.

Chicagoland Vampires Series

by Chloe Neill--

what's a paranormal book club without a snark vampire? Merit's definitely got the snark down! Plus I like how she's a newbie vamp and has to learn all the tricks of the trade!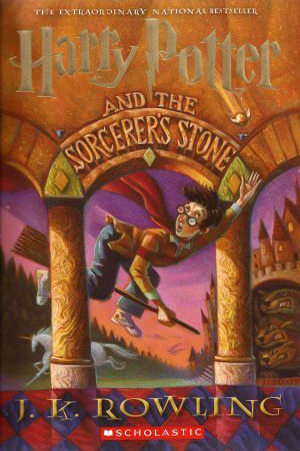 10. Harry Potter Series

by J.K. Rowling

--

because this is my dream bookclub, I'm throwing Harry Potter into the mix! It's still paranormal, because MAGIC! Witches, wizards, trolls, wolves, evil...what's not to love about this epic series?!