This weekly meme is hosted by Tynga's Reviews.

Stacking The Shelves is all about the books we are adding to our shelves each week, sharing with you our excitement for our newest titles and maybe have you discover a new book in the process!
I had a pretty good week considering I didn't get too many books! I still got quite a bit of lovely goodies! I received the rest of my awesome TBTBSanta gift from Bridget of Dark Faerie Tales! She really knew what to get me!
So here was my haul of awesomeness...pre-birthday week too!
I got some awesome bookish items like picture cards of the Lux characters, some homemade bookmarks; plus a HARRY POTTER ONE!! and a Currently Reading one, there's also a cute owl bracelet, some Reese's Peanut Butter trees which I LOVE and a paper copy of Meridian Six by Jaye Wells!
Then she also made me some Disney bookmarks with Rapunzel and Belle!! I LOVE THEM!
Then I bought for myself:
Lost Ocean by Johanna Basford--been wanting this particular one for awhile because I think the ocean pictures will be fun to color!
For review from the publisher via Edelweiss I got: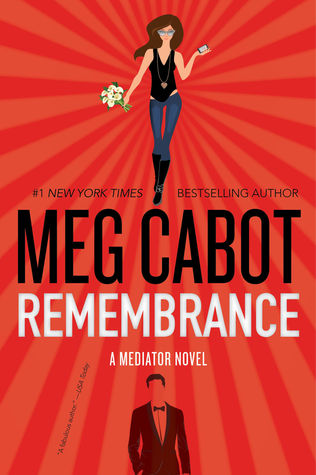 Remembrance by Meg Cabot (ARC)--I am SO freaking excited for this one as I ADORED the Mediator series when I was a teen! So I was in happy tears when I first heard about this book and then again when I was approved for an ARC! As soon as I finish Red Queen, I am reading this one! I sadly, am not the type of reader to stop one book for another. I just can't function that way! LOL!
THANK YOU William Morrow & Edelweiss!!
a SIGNED bookplate from Becca Fitzpatrick!
Among my St. Nick goodies I got The Avengers: Age of Ultron DVD
the Elsa ornament from Hallmark!
Plus some candy and glasses cleaner and hand sanitizer that's already in use! LOL!
Then I bought these for myself last week, but forgot to picture them:
The SCOOBY DOO GANG in FULL in Itty Bitty form...yeah...I might have found my TY Beanie Baby replacement with these guys! LOL!