Here are the rules:

1. Grab your current read
2. Open to a page
3. Pick out 2 lines that are SPOILER FREE
4. Name the title, author, etc
I am really liking this read so far! The combination of dystopian and fantasy is just super awesome! Also I got a real chuckle out of this one, because naturally

my thoughts went straight to JAWS! ;)
"Julian's shadow moves through the cloudy air, a laugh resounding deep in his chest as he examines my handiwork. His white grin glows through the dust.





'

We're going to need a bigger classroom.'"

p 138











TITLE:
Red Queen
AUTHOR:

Victoria Aveyard
PUBLISHER:
Orion
GENRE:
Fantasy/Dystopian
RELEASE DATE:
February 10, 2015
Top Ten Tuesday is an original feature/weekly meme created at The Broke and the Bookish. This feature was created because we are particularly fond of lists here at The Broke and the Bookish. We'd love to share our lists with other bookish folks and would LOVE to see your top ten lists!

Each week we will post a new Top Ten list that one of our bloggers here at The Broke and the Bookish will answer. Everyone is welcome to join. All we ask is that you link back to The Broke and the Bookish on your own Top Ten Tuesday post AND add your name to the Linky widget so that everyone can check out other bloggers lists! If you don't have a blog, just post your answers as a comment. Have fun with it! It's a fun way to get to know your fellow bloggers.
This week's topic is:
Top Ten Best Books I Read In 2015
1.

OBLIVION

by Jennifer L. Armentrout

--

of course this is number 1!! More of Daemon is ALWAYS appreciated!!
2.

THE GIRL AT MIDNIGHT

by Melissa Grey

--

this one was so awesome and cool! I loved the mix of fantasy and modern world settings!!
3.

NIGHT STUDY

by Maria V. Snyder

--

perhaps cheating as it's a 2016 release, but I did just read it in 2015 and it was AMAZING!
4.

THE IRON WARRIOR

by Julia Kagawa

--

the looooong waited finale and it was awesome! I was happy with how this series ended!
5.

LION'S SHARE

by Rachel Vincent

--

returning to the Pride is OH SO FUN! And I looooved seeing Abby and Jace again!! Or rather seeing them as a couple!
6.

SURVIVE THE NIGHT

by Danielle Vega

--

a totally awesome and creeptastic read! Oh this one was so twisted, but I LOVED it!
7.

EVERY LAST BREATH

by Jennifer L. Armentrout

--

not a top 2015 list without a few of JLA's books on here! Sadly, I've only read 2 so far this year. But they made my list!!
8.

THE RULES

by Nancy Holder & Debbie Viguie

--

I looooove this author duo's writing and was super excited for another series from them! It was incredible!
9.

POWERLESS

by Tera Lynn Childs & Tracy Deebs

--

another author duo! A new to me one though I loved Deebs' books already! This one was awesome! I mean it's superheroes and villains and it's not all black and white either!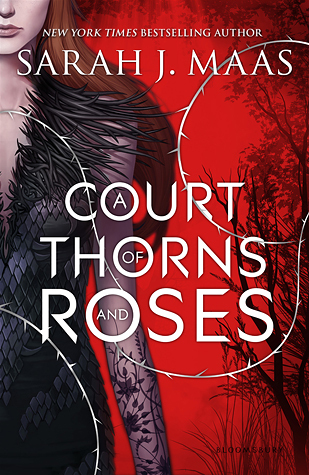 10.

A COURT OF THORNS AND ROSES

by Sarah J. Maas

--

while I couldn't get into her first series, I positively LOVED this one!! SOOOO excited for more in this series! Hoping it's long too! LOL!