Here are the rules:

1. Grab your current read
2. Open to a page
3. Pick out 2 lines that are SPOILER FREE
4. Name the title, author, etc
"

And no matter wh

ere I'm

going, I know I w

ill always remember him. The dead already haunt me

. Now I

'll be haunted by the living

, too.

"

p 217
















TITLE: Unleashed
AUTHOR:

Sophie Jordan
PUBLISHER:
HarperTeen
GENRE:
Sci-Fi YA
RELEASE DATE:
February 24, 2015
Top Ten Tuesday is an original feature/weekly meme created at The Broke and the Bookish. This feature was created because we are particularly fond of lists here at The Broke and the Bookish. We'd love to share our lists with other bookish folks and would LOVE to see your top ten lists!

Each week we will post a new Top Ten list that one of our bloggers here at The Broke and the Bookish will answer. Everyone is welcome to join. All we ask is that you link back to The Broke and the Bookish on your own Top Ten Tuesday post AND add your name to the Linky widget so that everyone can check out other bloggers lists! If you don't have a blog, just post your answers as a comment. Have fun with it! It's a fun way to get to know your fellow bloggers.
This week's topic is:
Top Ten Books I Wouldn't Mind Santa Leaving Under My Tree This Year
*I'm hopefully good for the first 5 as those were ones I gave on my list to my bestie when she asked!
1.

THE LEVELLER

by Julia Durango
2.

ROARING SHADOWS

by Colleen Gleason
3.

FORBIDDEN

by Eve Bunting
4.

THE ORPHAN QUEEN

by Jodi Meadows
5.

DAUGHTERS UNTO DEVILS

by Amy Lukavics
6.

THE COUNT OF MONTE CRISTO

by Alexandre Dumas--

I already have one book, but I LOVE this edition! So pretty and soft!
7.

DRACULA

by Bram Stoker--

the same publishing house as my previous book!
8.

PETER PAN

by J.M. Barrie--

ditto!
9.

WENDY DARLING: STARS

by Colleen Oakes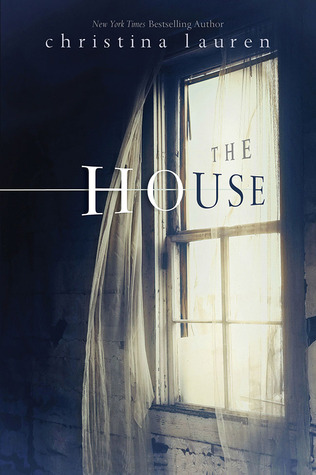 10. THE HOUSE by Christina Lauren