CHALLENGE 1: 2022 Discussion Challenge
Struggling to Converse
Arts & Crafts
Squishmallows
I'm struggling with this one this year! I don't know why it's gotten so hard to find things to talk about. I guess part of it is the blogging world is moving to other platforms. I miss the tags that use to run rampant! Those were always fun but for whatever reason my brain doesn't function in the way to create my own! Lol. Currently at 29/35 with three months to go. Normally, I'm done with these already but alas here we are.
CHALLENGE 3: 2022 Series Enders Reading Challenge
None this month, but this one is already completed! So yay!
CHALLENGE 3:
The Backlist Reader Challenge 2022
That Weekend by Kara Thomas (6/29/21)
Hocus Pocus & The All-New Sequel by A.W. Jantha (7/10/18)
Currently at 17/20, got a little caught up on new releases this month! Hopefully October I can read a few spooky reads that are from last year and older! But there were so many that released earlier this year so I'm in a rock and a hard place! Lol.
CHALLENGE 4: 2022 New Release Challenge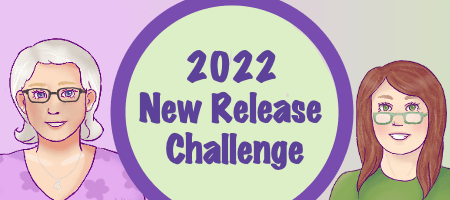 Horror Hotel by Victoria Fulton & Faith McClaren (2/1/22)
Okay, I guess I didn't read that many new releases this month. I know I had a DNF book in here this month as well so I guess that's all I read? Lol. I caught two cold during this month and am still riding out the end of this second one. Hoping it's almost gone because I am done with it! This challenge is already completed and I have no intention of upping my goal because I am stressing out enough over my other ones that aren't complete and this blog is supposed to be fun and yet here I went and caused stress for myself over something silly.