Here are the rules:

1. Grab your current read
2. Open to a page

3. Pick out 2 lines that are SPOILER FREE
4. Name the title, author, etc.
"An amused smile pulled at his mouth, as if it hadn't occurred to him and he was intrigued by the thought. 'We will, Kazi. You and I. We'll write our own story. And it will take a thousand volumes. We have a lifetime ahead of us.'"*
*

This quote comes from the eARC, therefore it and its location are not final.
TITLE: Vow of Thieves
AUTHOR:

Mary E. Pearson
PUBLISHER:
Henry Holt
GENRE:
YA Fantasy
RELEASE DATE: August 6, 2019
Top Ten Tuesday was created by The Broke and the Bookish in June of 2010 and was moved to That Artsy Reader Girl in January of 2018. It was born of a love of lists, a love of books, and a desire to bring bookish friends together.
**I've never really been a seasonal/holiday/related or whatever kind of reader but I suspect if I could be home for a rainy day these creepy/mystery/random reads would be my ideal choice...if I was needing to START a new read that is! LOL!
10.

MEDDLING KIDS

by Edgar Cantero

--

a book that's Scooby Doo inspired? Yes please!
9.

SHADOW AND ICE

by Gena Showalter

--

this one just because it's longish and would be a good read to start on a nice rainy day!
8.

CONTAGION

by Erin Bowman

--

pending that it was a rainy day in July after the sequel/finale's release date! Lol!
7.

NEVERWORLD WAKE

by Marisha Pessl

--

hello creepy rainy day read!
6.

THE LONELY DEAD

by April Henry

--

a nice creepy read and it's fairly short so it could even be a one-day read!
5.

THE BROKEN GIRLS

by Simone St. James

--

an eerie mystery that would be ideal to read with a thunderstorm!
4.

72 HOURS

by Bella Jewel

--

this one sounds like a read to be read in the dark! Don't ask me why...I'm really not sure! Lol.
3.

THE MERCILESS II

by Danielle Vega

--

because I NEED to continue this series already!
2.

THE MADMAN'S DAUGHTER

by Megan Shepherd

--

because I need to read this series already! Lol.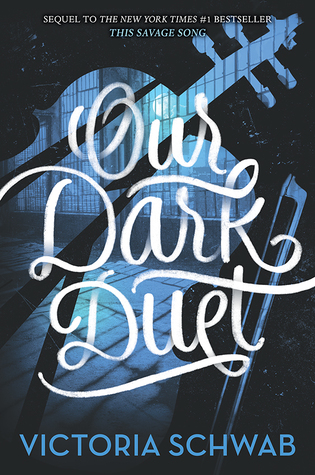 1.

OUR DARK DUET

by Victoria Schwab

--

because I need to finish this duology! Yeesh, I really need to stop starting duologies without the entire series in front of me!