Here are the rules:

1. Grab your current read
2. Open to a page

3. Pick out 2 lines that are SPOILER FREE
4. Name the title, author, etc.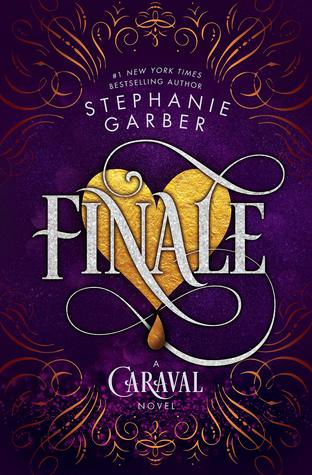 "Legend left the cottage with Esmeralda still slung over this shoulder. And in that moment, Legend no longer felt like Tella's enemy, or her friend, or the boy she used to love--Legend felt like every story she'd never wanted to believe about him."

Kindle loc. 8%

*
*

This quote comes from the eARC, therefore it and its location are not final.
TITLE: Finale
AUTHOR:

Stephanie Garber
PUBLISHER:
Flatiron Books
GENRE:
YA Fantasy
RELEASE DATE:
May 7, 2019
Top Ten Tuesday was created by The Broke and the Bookish in June of 2010 and was moved to That Artsy Reader Girl in January of 2018. It was born of a love of lists, a love of books, and a desire to bring bookish friends together.
This week's topic is:
Top Ten Inspirational/Thought-Provoking Book Quotes
10.
But I also know that true strength comes from being willing to fail in order to progress.
9.
"I am always surprised to discover that when the world seems darkest, there exists the greatest opportunity for light."
8.
"Damaged people are the most dangerous kind, because they already know how to survive."
7.
--there is never a happy ending because nothing ever ends.
6.
"There is always magic. Even if you can't see it."
5.
We all hold a beast inside. The only difference is what form it takes.
4.
"Bad things are always going to happen. There's no way to avoid that. Our control comes in how we face them."
3.
"Just because it hasn't been done before does not mean such a thing is impossible."
2.
The only thing that felt beautiful about my life was the way books let me escape it.
1.
Words were the most powerful tool. Simple and so often underestimated. They could destroy.