I saw this fun tag over at BackUp and thought it looked like a lot of fun! I couldn't believe I didn't see this tag already and I double checked my posts too!
RECENTLY WATCHED: the last book you finished reading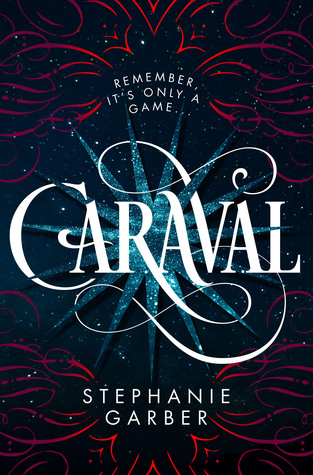 That would be my re-read of Caraval! Though I'll be close to finishing my re-read of Legendary by the time this post is up! Lol.
TOP PICKS: a book that has been recommended to you based on the books you previously read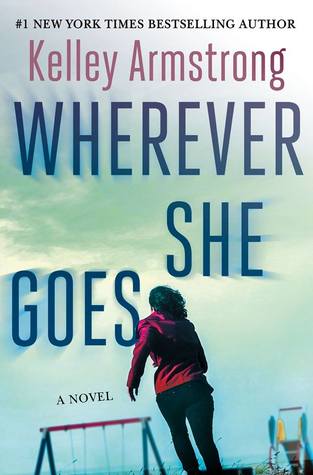 This was the top recommendation based on my shopping trends! And I wholeheartedly agree with this one! It's on my list as I love Kelley's books!
RECENTLY ADDED: the last book you bought
That would be The Ravenous that I bought over the weekend during the Independent Bookstore Day festivities! From my wishlist it was the book with the highest rating on Goodreads so I went with that!
POPULAR ON NETFLIX: books that everyone knows about (2 you've read and 2 you have no interest in reading)
I feel like The Beauty and the Beast retellings are really popular and everyone has heard of A Curse So Dark and Lonely and A Court of Thorns and Roses! These two were instant faves!
Even though the Throne of Glass series is over, I feel like it's still popular. I tried the first book but it did nothing for me, so I abandoned it even though I was told it gets better. Even though, again, We Hunt the Flame isn't out yet I feel like it is another popular one since I've been seeing it everywhere. But the story description just didn't grab at me. I feel terrible since I know everyone is so excited about it, but these days I've got to be pickier with what I add to the TBR pile. Let me note that I have NOTHING against these books, I'm always happy to see when people love them! I just know they aren't for me.
COMEDIES: a funny book
Kill the Farm Boy was a hilarious read! I read it last year and have the sequel in my TBR pile too! It's what I like to think of as a Mel Brooks film in book form! There's a lot of puns and it's just a laugh riot.
DRAMAS: a character who is a drama queen/king
Well, I had to search through past reviews because no recent reads had characters that stood out as drama queens to me. So apparently Natalie became a bit of a drama queen at some point in this one. Though I remember loving this series so I am sure she grew out of it!
ANIMATED: a book with cartoons on the cover
I decided to pick two for this one! Victoria Laurie's covers seem to always be cartoony (except for one year when the publisher tried changing it up, but that didn't last beyond the one book!) and I love that about them! The colors are so vibrant and eyecatching! Tempest Rising was another cartoony cover that caught my eye at Borders one day oh so long ago! That it screamed paranormal read had me skipping to the registers!
WATCH IT AGAIN: a book/series that you want to re-read
Since I am already re-reading one, I will go with what was meant to be my first return to the re-reading with The Named! Marianne Curley wrote an additional installment to the series last year, so I intend at some point to re-read them all together! I haven't read The Named in years...all three books came from Borders so that will tell you how old it is! Lol!
DOCUMENTARIES: a non-fiction book you recommend to everyone
I haven't read any non-fiction books in...ever. But I do have a variety of them in my TBR pile! Mostly Disney ones! And two others from actors I got to meet when they were promoting the book! So I'll go with this Disney one as it might have been the first non-fiction book to be added to the TBR pile!
ACTION AND ADVENTURE

: an action packed book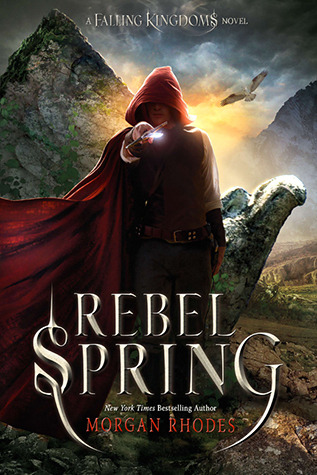 The Falling Kingdoms series was an amazing action packed one! Though I LOVED it entirely, I will admit, the first book wasn't super action packed. I mean there's action, but it was the only one in the series that I gave less than 5 stars to. I mean I gave it 4 stars, so I still loved it, but the series really took off for me after since the events of book 1 launched everything else!
NEW RELEASE

: a book that just came out or will be coming out soon that you can't wait to read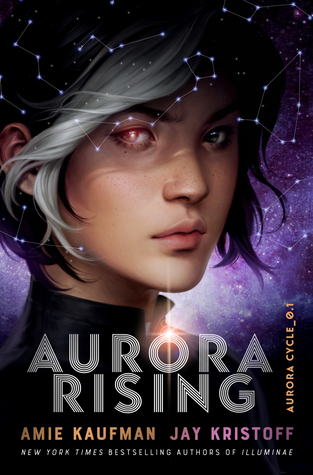 Since I suspect I am nearly there or am already reading Finale--you'll see the updates later this afternoon when I get home from work! lol--I'd say my next book I can't wait to read that's releasing soon is Aurora Rising! I can't wait to see the new world these two created!