This meme is hosted by Billy at Ramblings of a Coffee Addict!
This week's question is: What's your favorite Christmas book-to-movie adaptation? (submitted by Billy @ Coffee Addicted Writer)
MY ANSWER: I don't read many holiday themed books, but I can say that out of every Christmas book or story that was made into a movie, Dr. Seuss' How The Grinch Stole Christmas with Jim Carrey is my favorite! That movie made me laugh so, so, sooooo much! Omg, when I need a laugh, I literally think of a ton of funny movie moments and this movie generally pops up!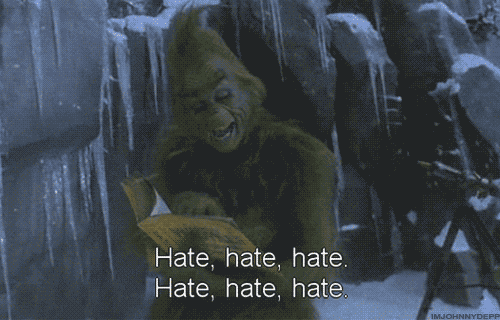 This is definitely one of the moments I think of when I need a laugh!