This is a weekly blog meme hosted by Parajunkee's View and Alison Can Read.

Here are the general rules to Follow Friday:
1. Follow the Follow My Book Blog Friday Hosts and any one else you want to follow on the list
2. Follow our Featured Bloggers
3. Put your Blog name & URL in the Linky thing.
4. Grab the button up there and place it in a post, this post is for people to find a place to say hi in your comments
5. Follow Follow Follow as many as you can
6. If someone comments and says they are following you, be a dear and follow back. Spread the Love...and the followers
7. If you want to show the link list, just follow the link below the entries and copy and paste it within your post!
8. If your new to the follow Friday hop, comment and let me know, so I can stop by and check out your blog!
This week's question is:
Is there a book that you were required to read in school that you actually loved? - Suggested by Natalie Hearts Books
MY ANSWER:

Why yes, yes there was! I've talked about this before. There has literally been only 1 book that I was forced to read that I ended up loving! And that of course was The Count of Monte Cristo by Alexandre Dumas.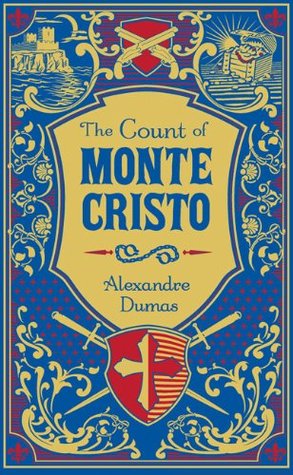 It's funny too, because there's nothing at all paranormal about it. I guess you could call it a loose thriller, except it's the Count who is going about getting his revenge on people! I enjoyed his way of getting revenge, because he did not kill a single man who wronged him, but he ruined them all! *insert maniacal laughter!