Here are the rules:

1. Grab your current read
2. Open to a page
3. Pick out 2 lines that are SPOILER FREE
4. Name the title, author, etc
"Alysia couldn't know what she had just risked. Has no idea of the nightmare Jason had been reliving in the darkness of the pain left by the firestone in his blood. No idea that that slow torture Maya had put him through had ended with a half-dozen corpses on the floor when she had finally tossed human prey into the cellar with him."

p. 32










TITLE: Poison Tree
AUTHOR:

Amelia Atwater-Rhodes
PUBLISHER:
Delacorte Press
GENRE:
Paranormal YA
RELEASE DATE:
July 10, 2012
Top Ten Tuesday is an original feature/weekly meme created at The Broke and the Bookish. This feature was created because we are particularly fond of lists here at The Broke and the Bookish. We'd love to share our lists with other bookish folks and would LOVE to see your top ten lists!

Each week we will post a new Top Ten list that one of our bloggers here at The Broke and the Bookish will answer. Everyone is welcome to join. All we ask is that you link back to The Broke and the Bookish on your own Top Ten Tuesday post AND add your name to the Linky widget so that everyone can check out other bloggers lists! If you don't have a blog, just post your answers as a comment. Have fun with it! It's a fun way to get to know your fellow bloggers.
This week's topic is:
Top Ten Most Anticipated Releases For the Rest of 2015
1.

TEN THOUSAND SKIES ABOVE YOU

by Claudia Gray

--loved the first book and sooooo excited for more in this series!!
2.

PUBLIC ENEMIES

by Ann Aguirre

--

another amazing series! And it just started! The first book was so intense! I can't wait to see what happens next!
3.

WINTER

by Marissa Meyer

--

need I say more?
4.

THE SWEETEST BURN

by Jeaniene Frost

--hoping this one still comes out this year! Won't release until 12/29 but I sooo enjoyed The Beautiful Ashes!
5.

FROZEN TIDES

by Morgan Rhodes

--to paraphrase the words of Veruca: DON'T CARE HOW! I NEED IT NOW!!
6.

ICE LIKE FIRE

by Sara Raasch

--oh I was blown away with Snow Like Ashes! Cannot wait to read the sequel!!
7.

HEART OF BETRAYAL

by Mary E. Pearson

--

not much longer! Although 1 month is agonizing! 1 more day is agonizing!! LOL!
8.

THE IRON WARRIOR

by Julie Kagawa

--ohhh the wait is killing me!! I've been dying to read it since I read The Iron Traitor as an ARC!! That was a HUGE mistake! LOL! But the wait is almost done, almost near! But still too far away!
9.

DECEPTIONS

by Kelley Armstrong

--

looove this series! It's so weird and mysterious! In a bizarre way it reminds me of Wayward Pines! LOL!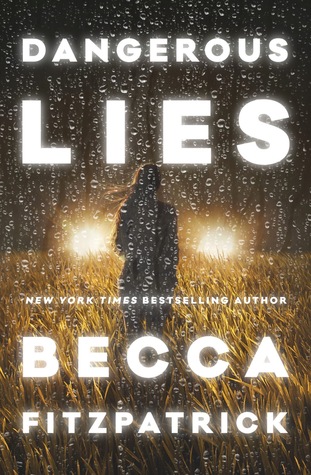 10.

DANGEROUS LIES

by Becca Fitzpatrick

--

soooo excited for yet another thriller from Becca!! EEP!