This weekly meme is hosted by Tynga's Reviews.

Stacking The Shelves is all about the books we are adding to our shelves each week, sharing with you our excitement for our newest titles and maybe have you discover a new book in the process!
I had a pretty decent week! I keep saying I need to stop with the book buying, but...yeah...I've never been very good at that! LOL! Luckily I didn't add too much to the TBR Mountain of Doom! Most were just keeper copies!!
Here's what I bought: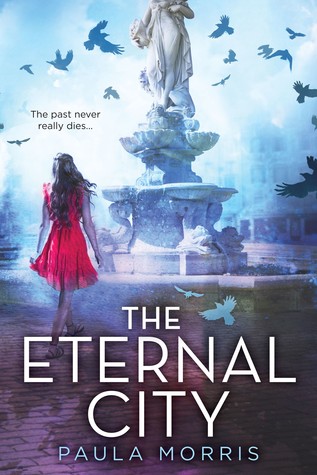 Nearly Found by Elle Cosimano--

keeper copy! Bought it to help with sales so there could hopefully, maybe, possibly be a third book and bring about some resolution with one issue that was ongoing in the two books so far!
Servants of the Storm by Delilah Dawson--

paperback keeper copy; yeah...with the new cover art for the paperback I found myself needing a copy. I have no willpower when it comes to buying books!
Powerless by Tera Lynn Childs & Tracy Deebs--

another keeper copy! Loved this one and cannot wait for book 2!
Eighth Grave After Dark by Darynda Jones--SIGNED! I bought yet another copy from Author, Author! It's hard to not want to continue owning the entire series signed when everything so far is signed! LOL! Still gotta read

7th Grave

though!
The Eternal City by Paula Morris--

this twisted in Roman mythology, basically like Greek but different names! Plus I love the Rome setting!!
And then my non-book, but still totally bookish item that I got from Jessi at Novel Heartbeat...Creations!! They're gorgeous! I was so glad she had two designs to go with the US and UK covers, but I seriously couldn't decide which one to get! Then it was still a minute or two of deciding which cover gets the scales and which gets the dust!
Thank you again so much Jessi! I love them! The box is adorable too! So keeping that!! ;)
And that was my bookish haul this week! What did you get?