Sadly there will be no teaser this week! Yesterday's read that I started just wasn't for me. I wasn't feeling it after 80 pages and decided I reached the point of DNFing. And since I didn't have my next book on me I had to forgo starting one and therefore will not be sharing a teaser. Apologies friends, I think this is the first time in all my blogging years of doing Teaser Tuesday posts that I do not have one to share. :(
Top Ten Tuesday was created by The Broke and the Bookish in June of 2010 and was moved to That Artsy Reader Girl in January of 2018. It was born of a love of lists, a love of books, and a desire to bring bookish friends together.
This week's topic is:

Books to Pull You Out of a Reading Slump
**perhaps I'm "lucky" but I've never found myself in a reading

slump. There's 300+ books in my room--and other rooms now--that I WANT to read, so there's no shortage of books that are calling to me and I want to read them all! So yeah...basically picking absolute favorite reads that I feel like could pull me out of a theoretical slump.
10.

NOCTURNE

by Syrie James

--a vampire version of Beauty and the Beast! This was one that held me enchanted and a bit destroyed by the ending! Though I'd happily read it again!
9.

A COURT OF MIST AND FURY

by Sarah J. Maas

--while I usually go for the first book of a series, I'd choose this one in a heartbeat because the romance situation gets put into place. I wasn't really a fan of switching like that, but of course I was more of a Rhys girl anyway so I was happier with this turn of events!
8.

DEMON IN MY VIEW

by Amelia Atwater-Rhodes

--naturally my first vampire book would easily pull me out of a slump! I used to read this one in a day back in those lazy days of summer!
7.

ECHOES

by Alice Reeds

--this would DEFINITELY be one to pull me out of any slump I might find myself in! It's mysterious and twisted and oh so thrilling! I LOVED IT!
6.

BRIAR ROSE

by Jana Oliver

--I LOVED this one to pieces! I felt like it was one of the more unique fairy tale retellings I came across! Would easily read it again had I the time!
5.

STRAY

by Rachel Vincent

--this was one of my favorite series to read some years back! It was frustrating at times, but I still loved it! I believe I even re-read this one too! It was just one of those stories I could totally lose myself in!
4.

HALFWAY TO THE GRAVE

by Jeaniene Frost

--

another lovable vampire novel! This was another I re-read at least once! Oddly it was sort of like the book I was trying to (and still am) write at the time, well combine the two stories I had! So naturally I had to read it to make sure things weren't going in the same direction! And naturally, Jeaniene's was totally different from mine and so utterly amazing!
3.

OBSIDIAN

by Jennifer L. Armentrout

--

I truly loved this one! I was hesitant at first but decided to take the plunge and wow! Just wow! I loved that Katy was a blogger and reader! It was so fun reading this series and seeing familiar books pop up!
2.

OBLIVION

by Jennifer L. Armentrout

--

if I ever found myself in a reading slump, I KNOW that Daemon can pull me out of it! A book--well three if you get the ebook--that's all from Daemon's point of view when before we only had Katy's! I LOVED seeing what he was thinking during all that time!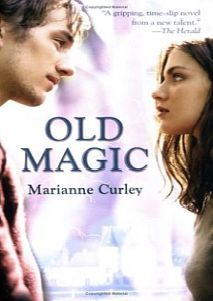 1.

OLD MAGIC

by Marianne Curley

--

this one could pull me out even the darkest of slumps! I LOVED this book so whole-heartedly as a teen! There was just something about it that drew me in! I still love it even though I haven't read it in years!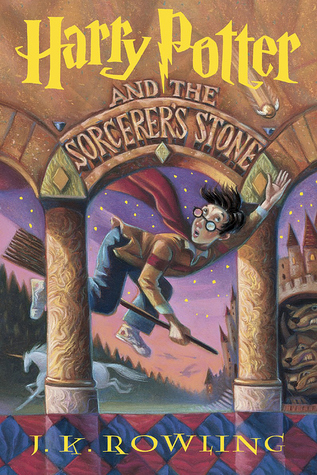 HARRY POTTER AND THE SORCERER'S STONE

by J.K. Rowling

--

this is kind of a duh pick! LOL!