So today I am treating myself to seeing the new Beauty and the Beast movie! I forced myself to wait because one, movies at night at ridiculously overpriced and two, Friday is blog post night! LOL!
Then I decided I wanted to do a giveaway! I actually started thinking of this before I did my Beauty and the Beast readathon! Because what better way to celebrate the release of a movie SO many of us have been waiting for

then with a chance to win a retelling of your choice of the Tale as Old as Time!
There have been sooo many retellings over the years and I've read quite a few of them! These are all the ones that I read during my blogging years, I can't think of too many others that I read before blogging. Maybe one or two, but

it's

tough to say how I felt about them since I have no record.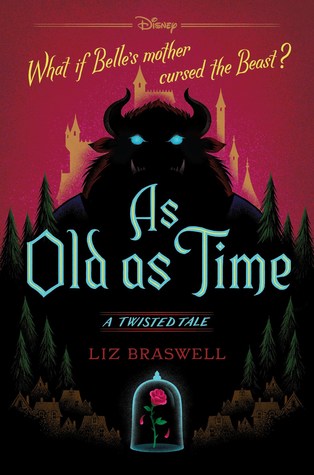 As Old as Time by Liz Braswell--review to come! And as I write this I'm just past the 100 page mark and really liking it! A lot better than the previous Disney retellings Liz had done that just weren't my cup of tea. So be sure to check back in a few days to read the review! I will update the link here then too!
These are the ones off the top of my head, as you can see I was reading most of these in the past two weeks! Three of them were older ones though! Just click on the titles and you'll be taken to my review. Nocturne, I believe, is the oldest of them all. So my formatting is a little off because it was from an old blogger theme. Also, I did look around a bit and it looks like Nocturne is only available as an ebook, so please note which ebook style you would want for that one! Should you choose ACOTAR you can chose either the paperback or hardcover, again as long as the

Book Depository has it

!
This contest will be open to international as long as the Book Depository ships to you! It's open now and closes next Saturday!
a Rafflecopter giveaway