Here are the rules:

1. Grab your current read
2. Open to a page
3. Pick out 2 lines that are SPOILER FREE
4. Name the title, author, etc
"'Guin...? Ah yes. The spirit-possessed girl.' A half laugh. 'I cannot believe I just said that quite so casually. We do make an unlikely group, don't we? The Seeker, the thief, the ghost, and the bastard prince?'" p. 205*


*Quote comes from ARC, therefore and its page number are not final.








TITLE: Empire of Night
AUTHOR:

Kelley Armstrong
PUBLISHER:
HarperCollins
GENRE:
Fantasy YA
RELEASE DATE:
April 7, 2015
Top Ten Tuesday is an original feature/weekly meme created at The Broke and the Bookish. This feature was created because we are particularly fond of lists here at The Broke and the Bookish. We'd love to share our lists with other bookish folks and would LOVE to see your top ten lists!

Each week we will post a new Top Ten list that one of our bloggers here at The Broke and the Bookish will answer. Everyone is welcome to join. All we ask is that you link back to The Broke and the Bookish on your own Top Ten Tuesday post AND add your name to the Linky widget so that everyone can check out other bloggers lists! If you don't have a blog, just post your answers as a comment. Have fun with it! It's a fun way to get to know your fellow bloggers.
This week's topic is:
Top Ten Characters You'd Like To Check In With
1.

Something Strange and Deadly Trilogy

by Susan Dennard

--

because...yeeeeeah.
2.

Weather Warden Series

by Rachel Caine

--

would definitely like to see what Joanne and David are up to!
3.

Lux Series

by Jennifer L. Armentrout

--

do I need a reason to want to check up on my Daemon? I didn't think so! Of course, Jennifer has provided the occasional teaser scene that was SOOOO appreciated!
4.

Shatter Me Trilogy

by Tahereh Mafi

--

while I would love to check up on Juliette, I also am dying to see what another character is up to. Not mentioning names, but he was among the key characters. Though I am curious about Kenji too! (that should give you a further hint to as I want to check up on!)
5.

Blood of Eden Trilogy

by Julie Kagawa

--

Jackal! I am dying to see what he's up to!
6.

Nocturne

by Syrie James

--

this was a long time ago read and the ending killed a piece of me. Seriously, I've died like a thousand reader deaths already! So I'd be curious to see what the heroine was up to after the events of this one! And our hero too for that matter!
7.

Hereafter Trilogy

by Tara Hudson

--

while this one did have a sort of finite ending, I still wouldn't mind knowing what our hero and heroine are up to.
8.

The Body Finder Series

by Kimberly Derting

--

yeah, I remember this ending wasn't as satisfying! I definitely wanted to know more! So definitely would like a little more insight on what the characters are up to!
9.

Intertwined Series

by Gena Showalter

--

am I shamelessly promoting this unfinished series? Why would I ever do that to such an INCREDIBLE and AMAZING series that soooooo needs to get a final book to wrap up all the characters' endings? Lots got left unanswered this one and I will make it my life's mission to see a final book to this series!! So buy buy buy! Read read read!! Review review review!!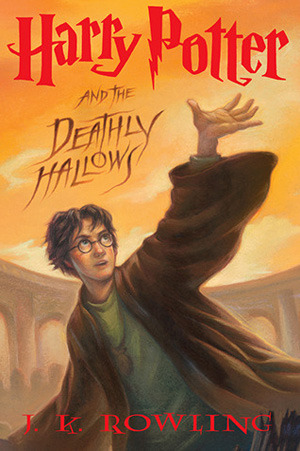 10.

Harry Potter Series

by J.K. Rowling

--

naturally, I'd LOVE to see what Harry and all his friends were up to! I enjoyed the epilogue to a point, but still wouldn't mind knowing more about our favorite trio and how they got to their HEA endings!