Here are the rules:

1. Grab your current read
2. Open to a page
3. Pick out 2 lines that are SPOILER FREE
4. Name the title, author, etc



"I never asked to spend my life with someone by my side. I was fine with loneliness, and in my own way I welcomed isolation. It was easier that way." Kindle location 1%*






*Quote comes from eARC therefore it and its location are not final.




TITLE: Savor
AUTHOR:

Alyssa Rose Ivy
PUBLISHER:
Self Published
GENRE:
Paranormal NA
RELEASE DATE: April 30, 2015
Top Ten Tuesday is an original feature/weekly meme created at The Broke and the Bookish. This feature was created because we are particularly fond of lists here at The Broke and the Bookish. We'd love to share our lists with other bookish folks and would LOVE to see your top ten lists!

Each week we will post a new Top Ten list that one of our bloggers here at The Broke and the Bookish will answer. Everyone is welcome to join. All we ask is that you link back to The Broke and the Bookish on your own Top Ten Tuesday post AND add your name to the Linky widget so that everyone can check out other bloggers lists! If you don't have a blog, just post your answers as a comment. Have fun with it! It's a fun way to get to know your fellow bloggers.
This week's topic is:
Top Ten Books Which Feature Characters Who Have Magical Abilities
1.

YELENA

from Maria Snyder's Study Series--

girl's got talent! It was expounded upon. I LOVE this series!!
2.

SAVANNAH

from Kelley Armstrong's Women of the Otherworld Series--

true, there are lots of witches and magically talented people in this series, but Savannah was always one of my faves! Such a spunky attitude!
3.

KATE

from Marianne Curley's Old Magic--

one of my all time faves! Kate was the quiet kind of girl in class but she wields wicked powers! And her grandmother, I believe it was, is even more powerful! So super cool!
4.

LILY

from Juliet Blackwell's Witchcraft Mystery Series--a naturally talented witch! Love this series and Lily's knack for solving mysteries and using her witchy ways!
5.

CHLOE

from Kelley Armstrong's Darkest Powers Trilogy--

Chloe while not a witch, is still a pretty powerful nercromancer! She and all her friends are talented in their own way!
6.

CLEO

from Morgan Rhodes' Falling Kingdoms Series--this series is truly filled with powerful people. Cleo may not have magical abilities herself, but I feel like she's pretty powerful in her own right! Then of course, there's Lucia who is capable of magical powers!
7.

MEG

from Anne Bishop's Other Series--

Meg is a powerful cassandra sangue. And she's also powerful in the sense that she was able to change a community of Others into accepting her, which was a pretty brave feat.
8.

RACHEL MORGAN

from Kim Harrison's Hollow Series--

Rachel is a powerful witch, so enough said really! She makes mistakes but she owns up to them and can pretty much always set things right.
9.

LAYLA

from Jennifer Armentrout's Dark Elements Trilogy--

Layla is powerful! So powerful people fear her. She's definitely a force to be reckoned with and I SO cannot wait for the final book!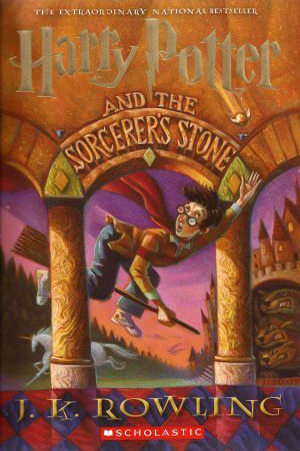 10.

EVERYONE

from the Harry Potter Series by J.K. Rowling--

who to choose?! There are sooooo many characters to choose from! It's impossible!