Here are the rules:

1. Grab your current read
2. Open to a page
3. Pick out 2 lines that are SPOILER FREE
4. Name the title, author, etc.
"Dead me belowdecks, sightless eyes, bloody chests. The whispers excitedly remind me of what had happened on the ship. Dead men, dead men." p 171
TITLE: The Rose Society
AUTHOR:

Marie Lu
PUBLISHER:
G.P. Putnam's Sons Books for Young Readers
GENRE:
Fantasy YA
RELEASE DATE:
October 13, 2015
Top Ten Tuesday is an original feature/weekly meme created at The Broke and the Bookish. This feature was created because we are particularly fond of lists here at The Broke and the Bookish. We'd love to share our lists with other bookish folks and would LOVE to see your top ten lists!

Each week we will post a new Top Ten list that one of our bloggers here at The Broke and the Bookish will answer. Everyone is welcome to join. All we ask is that you link back to The Broke and the Bookish on your own Top Ten Tuesday post AND add your name to the Linky widget so that everyone can check out other bloggers lists! If you don't have a blog, just post your answers as a comment. Have fun with it! It's a fun way to get to know your fellow bloggers.
This week's topic is:

Top Ten Bookish Settings I'd Love to Visit
10.

NEVERLAND

--

despite already being a grownup I don't want to be one! Lol!
9. WONDERLAND--

it might be mad but I always thought it would be a pretty cool place to explore!
8.

CARAVAL

--

wherever it may be at the time of course! It's a scary game but I can't help but want to experience it as well! Reading has obviously made me lose all sense of my mind!
7.

THE HOLLOWS

--

hanging out with Rachel, Jenks, Ivy, and Trent would be AWESOME! Get some Piscary's Pizza and just hang out! I'd love this!!
6.

KETTERDAM

--

yeah...I'm thinking only this just because I'd want to hang with Kaz and crew. I'll be their seventh crow! Lol.
5.

DOON

--

a magical kingdom hidden within Scotland? Hell yeah!
4.

MYTICA

--

I'd pretty much want to go all over the place here!
3.

SITIA

--

I chose this country only because magic isn't banned! And you know, it might be less dangerous. Maybe. Probably not!
2.

THE NIGHT COURT

--

I mean what other court would there be?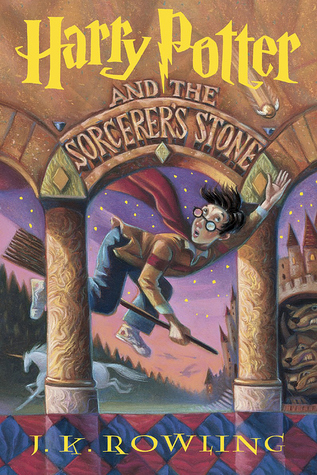 1.

HOGWARTS

--

because duh! Lol! Plus Hogsmeade and every other inch of this magical world! I want to see it ALL!!