Here are the rules:

1. Grab your current read
2. Open to a page
3. Pick out 2 lines that are SPOILER FREE
4. Name the title, author, etc.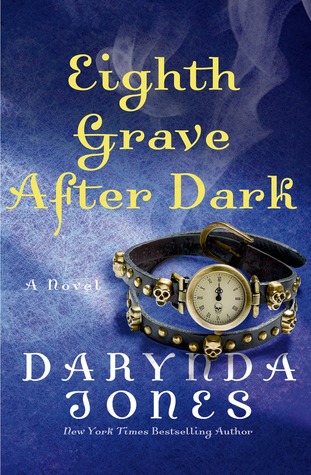 "There was a dead tax attorney in my closet, sobbing uncontrollably into the hem of her blouse. She'd been there a few days now. It made getting dressed in the morning awkward."

p 1
TITLE: Eighth Grave After Dark
AUTHOR:

Darynda Jones
PUBLISHER:
St. Martin's Press
GENRE:
Paranormal Mystery
RELEASE DATE:
May 19, 2015
Top Ten Tuesday is an original feature/weekly meme created at The Broke and the Bookish. This feature was created because we are particularly fond of lists here at The Broke and the Bookish. We'd love to share our lists with other bookish folks and would LOVE to see your top ten lists!

Each week we will post a new Top Ten list that one of our bloggers here at The Broke and the Bookish will answer. Everyone is welcome to join. All we ask is that you link back to The Broke and the Bookish on your own Top Ten Tuesday post AND add your name to the Linky widget so that everyone can check out other bloggers lists! If you don't have a blog, just post your answers as a comment. Have fun with it! It's a fun way to get to know your fellow bloggers.
This week's topic is:
Top Ten Favorite Books of 2017
10.

AS OLD AS TIME

by Liz Braswell

--

after an unsuccessful attempt to enjoy Liz's previous two Disney stories retold, I was surprised to find how much I really really enjoyed this one!! I thought it was pretty perfect! Although...I wouldn't have minded an extended epilogue!
9.

TORN

by Alyssa Rose Ivy

--

was psyched to have Haley's story beginning this year! I think her next installment is releasing next! Can't wait!
8.

WONDER WOMAN: WARBRINGER

by Leigh Bardugo

--

I wasn't sure how I would like this one since all I know of the DC universe is what I learned from the first Batman movies! Lol! I really liked this one despite my little knowledge of Wonder Woman!
7.

INTO THE FIRE

by Jeaniene Frost

--

Finally read the last Vlad installment! Always intrigued me that he was on the covers, yet we had Leila's point of view! Still an amazing series! So glad Jeaniene's not done with this world! Can't wait for Ian's turn!!
6.

A PROMISE OF FIRE

by Amanda Bouchet

--

really liked this one as well! Reminded me of Maria V. Snyder's Study world. Probably just a general thing though...fantasy, magic, a slow burn romance! I've got to read book 2 already!
5.

ROAR

by Cora Carmack

--

one that took me by surprise! It was a rough start, but it wasn't long before I was addicted!
4.

CARAVAL

by Stephanie Garber

--

if owning 9 editions didn't tell you how much I enjoyed this one...well, I can't help you. Lol!!
3.

HUNTING PRINCE DRACULA

by Kerri Maniscalco

--

sooooo loved this one! EVERYTHING about it was perfect!
2.

A COURT OF MIST AND FURY

by Sarah J. Maas

--

yes I am shame faced. I STILL need to read ACOWAR! Hopefully soon! Maybe even this year! I hope! I hope! I hope!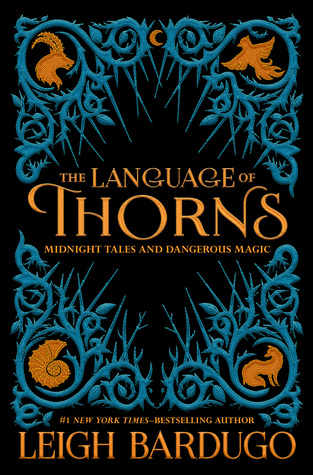 1.

THE LANGUAGE OF THORNS

by Leigh Bardugo

--

I loved this one! As a HUGE fairy tale fan I was ecstatic for a collection of fairy tales from the Grishaverse! I loved how they were somewhat familiar tales too!